Adelaide is a great starting point for cruisers wanting to experience coastal Australia, Tasmania, New Zealand, and much more. September to March is the busy season, with ships representing several major cruise lines scheduled to arrive in Adelaide during 2015.
Adelaide is Australia's fifth largest city, and the capital of South Australia. Of all our major cities, Adelaide has retained characteristics that identify it as uniquely Australian, making it a major draw-card for overseas visitors. Adelaide and surrounds are home to pristine beaches, expansive parklands, and world-renowned vineyards. The Port Adelaide Passenger Terminal is 22 kilometres from the city centre, and is conveniently accessed by road or rail.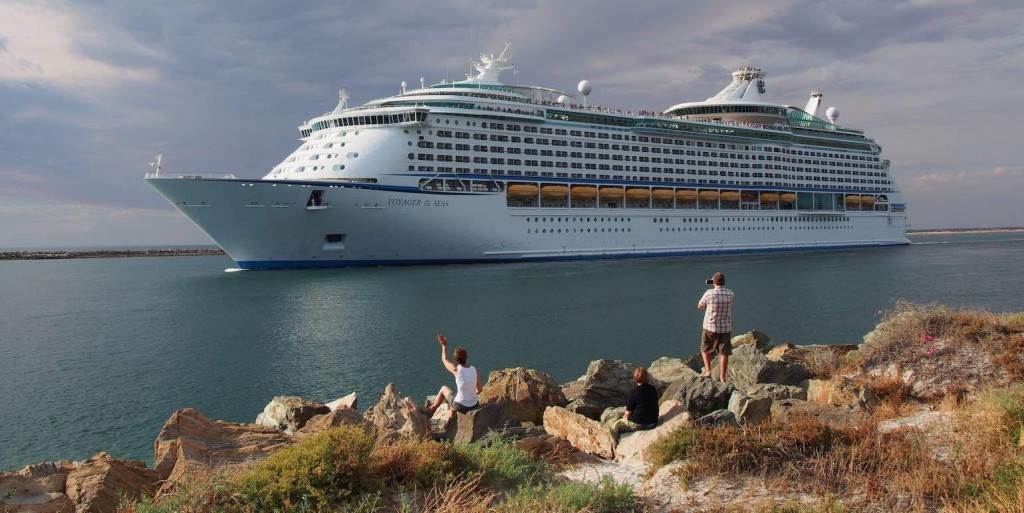 Port Adelaide Passenger Terminal upgrades
The Port Adelaide Passenger Terminal has been recently upgraded, with more than a million dollars spent improving facilities. Improvements include:
New road/traffic system with convenient drop-off zones
A walkway taking passengers directly to the Outer Harbour railway station
Interior terminal improvements
A new visitors centre
Relocation of gangway entry and exit points for easier passenger access
Pick up and drop off
Pick up is located outside gate C, located on Oliver Rogers Road, with drop off made at gate B, close to the Passenger Terminal entrance. There is no public parking available inside the terminal facility, although off-road parking surrounds the terminal on Oliver Rogers Road. Tour buses and taxis are available outside the passenger terminal, and several cruise lines offer their own shuttle bus service to the Adelaide CBD. The nearby suburb of Port Adelaide is a maritime district, with a variety of accommodation options including hotels, motels and heritage pubs.
Cruise ships visiting Adelaide
Some of the worlds most exciting cruise ships will be visiting Adelaide in 2015, including the Queen Mary 2 stopping over as part of her 2015 Full World Cruise. Other major cruises departing Adelaide include:
Royal Caribbean Cruises: Tasmanian Cruise on Rhapsody of the Seas
Holland America Line: Grand World Voyage on Amsterdam
Princess Cruises: Round Australia Cruise on Diamond Princess
P&O Cruises: Southern Adventure Cruise on Pacific Jewel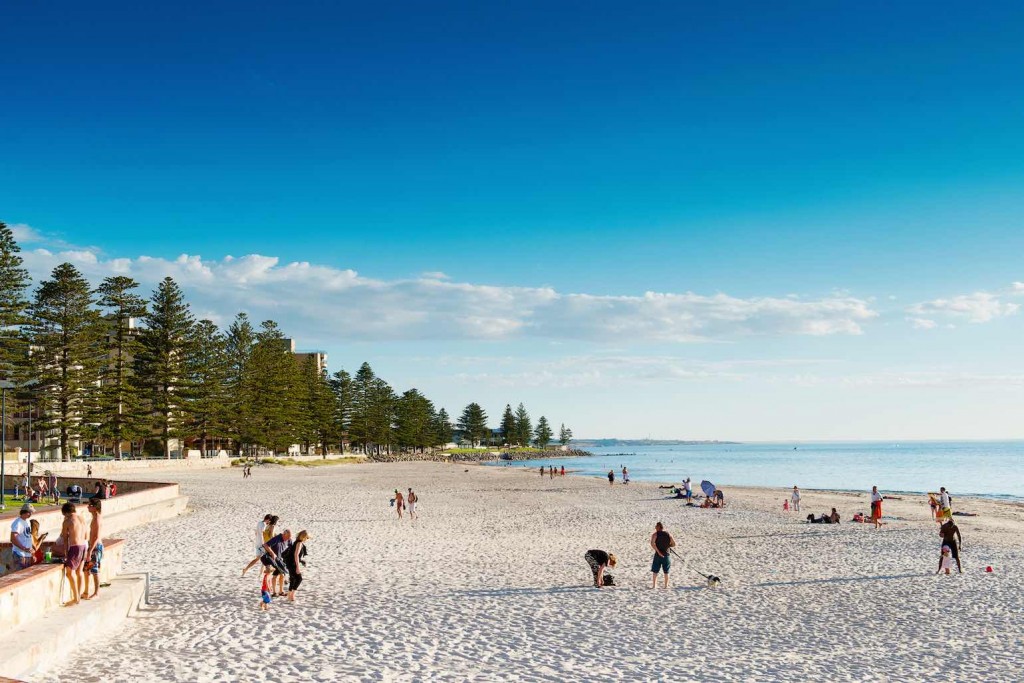 Find out why people love Adelaide
Visitors to Adelaide have ample opportunity to discover the unique charm of the city. The historic tram journey to Glenelg beach is ever-popular, with a visit to the delightful craft shops of Hahndorf a must. The Adelaide Migration Museum is an education in itself, providing information regarding more than 100 nationalities that have settled in and around the city. Endless sunshine days provide the perfect backdrop for innovative and exciting festivals and concerts around the city, and for those preferring a sedate stroll or relaxation, the Botanic Gardens, established more than 150 years ago, are the perfect retreat.
Whether you are arriving in Adelaide, or departing on a cruise to exotic destinations, its certain that this city will be long remembered as a place of unique charm, character and style.
Photos by: Adriano Rotolo (2), Bradley Phillips
Let me know what you think about the new cruise terminal!