Cruise vacations are increasingly popular, with demand booming in both Sydney and Melbourne. Investment in state of the art port facilities has ensured these two iconic Australian destinations are well and truly on the map with travellers, and an ideal starting point for Australians wanting to experience high seas luxury.
Cruise ships in Sydney
Demand for visits to Sydney by cruise ships doubled between 2010-2014, and visitors to Sydney ports are treated to a first class experience. Sydney Harbour is a fitting destination for cruise ships, with two dedicated terminals facilitating the needs of passengers. Both terminals are within easy reach of Sydney's many attractions, and are conveniently accessed by public transport.
Overseas Passenger Terminal: Circular Quay, Sydney
Located just off George and Argyle Streets, the Circular Quay terminal is a destination in itself. From here, harbour ferries transport passengers to all reaches of this majestic waterway, with magnificent views of famous landmarks such as the Opera House and Sydney Harbour Bridge. The serene Sydney Botanical Gardens are right next door, and shopping, bars and cafes are a convenient stroll away.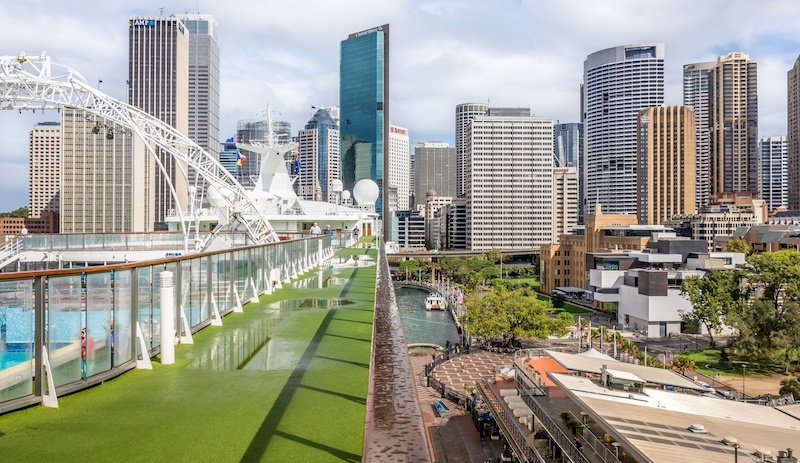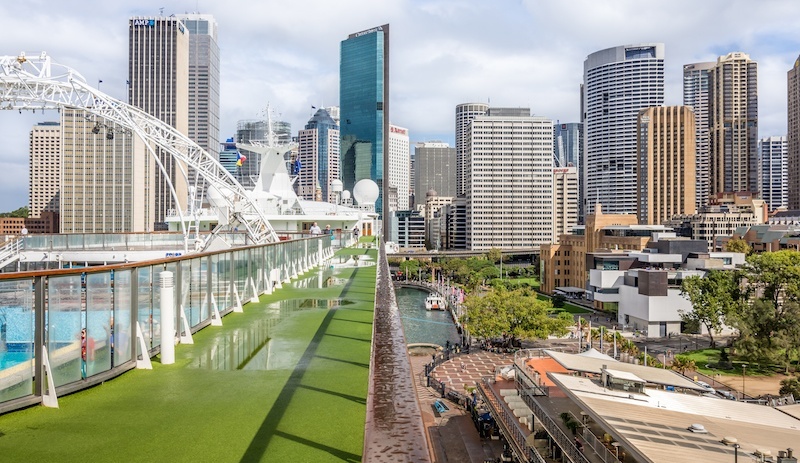 Terminal facilities include:
escalators and passenger lifts
access for wheelchairs
ATM
coffee and snacks
nearby long-term parking, post office and foreign exchange
Getting there
Circular Quay train and ferry terminals are a convenient two minute walk from the cruise terminal. Railway stations at Sydney Airport international and domestic terminals provide direct access to Circular Quay. Extensive public transport and taxi services facilitate easy passenger movement to the city and suburbs.
White Bay Cruise Terminal, Sydney
Sydney's newest terminal, located close to the famous Anzac Bridge, is a modern facility catering to all cruise needs. The terminal boasts great views of Glebe Island, Darling Harbour and the Sydney skyline. The space has been designed to incorporate conferences, shows and private functions along with convenient facilities for visiting cruise ship passengers.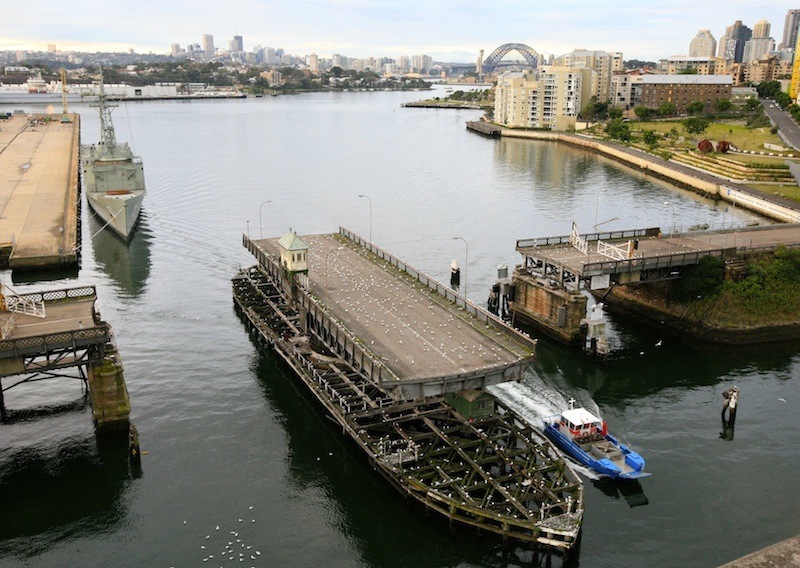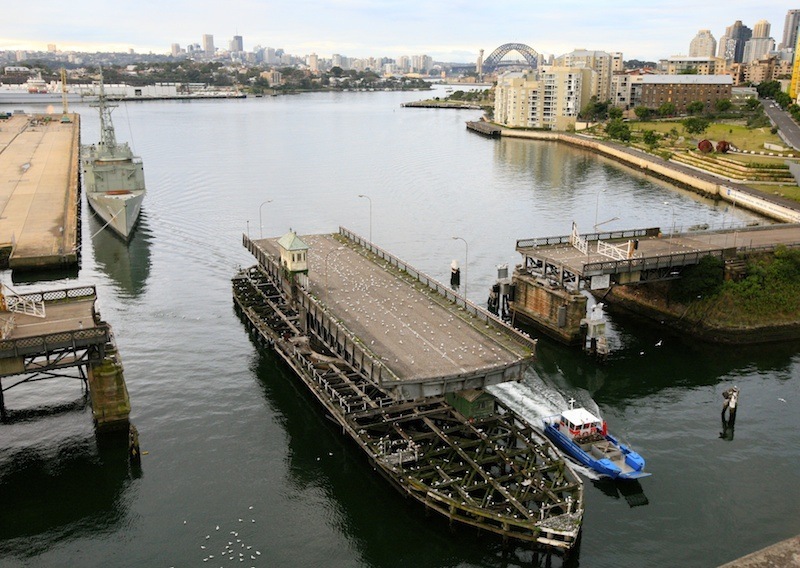 Terminal facilities include:
berths for three passenger ships
state of the art bathrooms
convenient access by public transport
wheelchair access
easy access to Sydney Harbour and city sights
Getting there
The White Bay terminal is located off James Craig Road, Rozelle. Arrivals to Sydney international and domestic airports are provided coach transfers by cruise companies. Airport transfers cost $22. Central Railway transfers are $12 per person. Taxi service options are also plentiful.
Cruise Ships in Melbourne
Melbourne is well known as Australia's cultural and sports capital. Boasting impressive theatres, galleries, historic architecture and fine cafes, Melbourne remains a favourite city with travellers from around the world. Cruise ships dock at Port Phillip Bay, just three kilometres from the CBD, leaving plenty of time to take in all that this vibrant city has to offer.
Station Pier: Melbourne Cruise Port, Melbourne
Originally called Railway Pier, and opened in 1854, the Melbourne cruise port has evolved to become an increasingly significant arrival destination for ships from around the globe. The heritage listed pier coordinates all arrival and departure needs for travellers to and from Melbourne. The cruise port has berths for two ships and is in itself a highlight. Melbourne is an extravaganza of culture, dining, quality cafes and up-market shopping, and the famous Melbourne trams.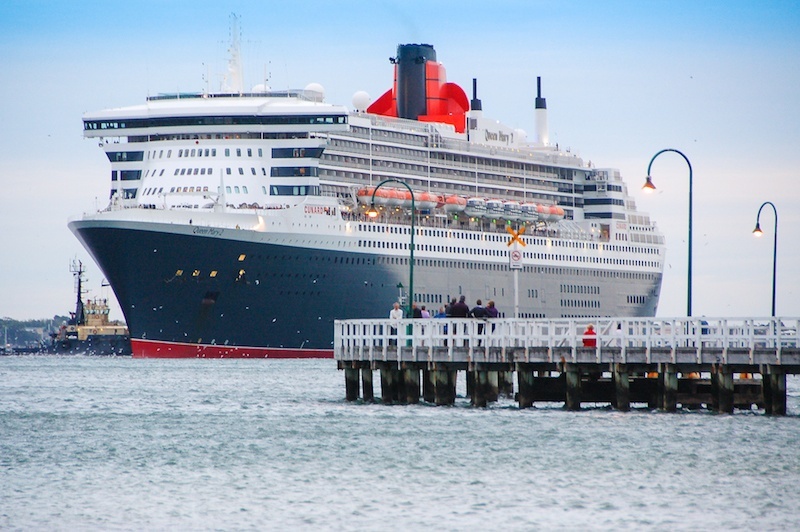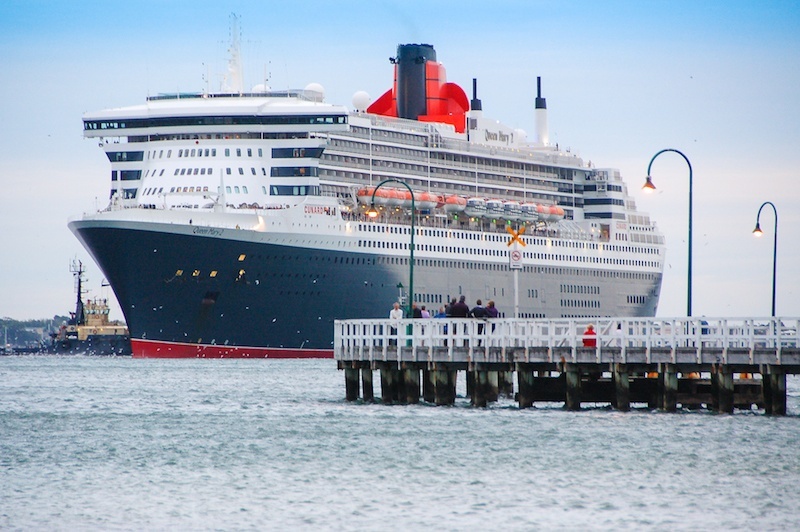 Terminal facilities include:
free shuttle bus to the city
tram service
cafe
toilet facilities
views of Port Phillip Bay and the city
access for wheelchairs
Getting there
Station Pier, the Melbourne cruise ship terminal, is located at Waterfront Place, Port Melbourne, just off Beach Street. Take the accessibility friendly free shuttle bus from the Melbourne arts precinct near Flinders Street Station, or the tram service (route 109). Taxi services are also easily located in all parts of the city.
Let me know which cruise ship terminal is your favourite in Sydney and Melbourne!
Photo credit: Christopher Robert, Rene Kisselbach, Alex Proimos, Chris Phutully