A cruise ship is truly one of the most impressive structures ever built. A floating island, a hotel out on the water; their sheer size and onboard features are something to be marvelled. One question you may be thinking of, how much does a cruise ship cost to build? Cruise ships are big business and companies are aiming to fit in additional luxuries and amenities; all of which come at a cost.
Which cruise ships are the most expensive to build?
Royal Caribbean International was founded in Norway and is based in Miami Florida USA. The brand is the largest of the cruise line industry by revenue in the world and it currently operates 26 ships. The Oasis Class of the Royal Caribbean features the 4 largest cruise ships ever built. The Oasis Class includes Oasis of the Seas, Allure of the Seas, Harmony of the Seas and Symphony of the Seas. Royal Caribbean certainly holds the title when it comes to the largest and most expensive cruise ships when the average price is over $1 billion per build. Let's take a look at the specifics of the elite Oasis Class ships.
Oasis of the Seas cost $1.4 billion and was launched in 2008. She has a guest capacity of 6780 passengers with 2700 rooms. She is 1,187 feet long, 208 feet wide and weighs over 225,282-ton.
Allure of the Seas launched in 2010 with an estimated cost of $1.4 billion. She has a guest capacity of 5,492 plus over 2,384 crew members on board.
Harmony of the Seas launched in 2016 with an estimated cost of $1.35 billion, she carries 5,479 passengers and 2,100 crew on board. It was launched in 2016 and the ship is 1,188 feet wide, weighs 226,963-ton and has 2,278 rooms.
Symphony of the Seas cost $1.5 billion and was launched in 2016 as the largest cruise ship ever built with 2759 cabins and a passenger capacity of nearly 9000 people including crew. The ship is over 1,188 feet long, over 215 feet wide and weighs over 228, 081-ton.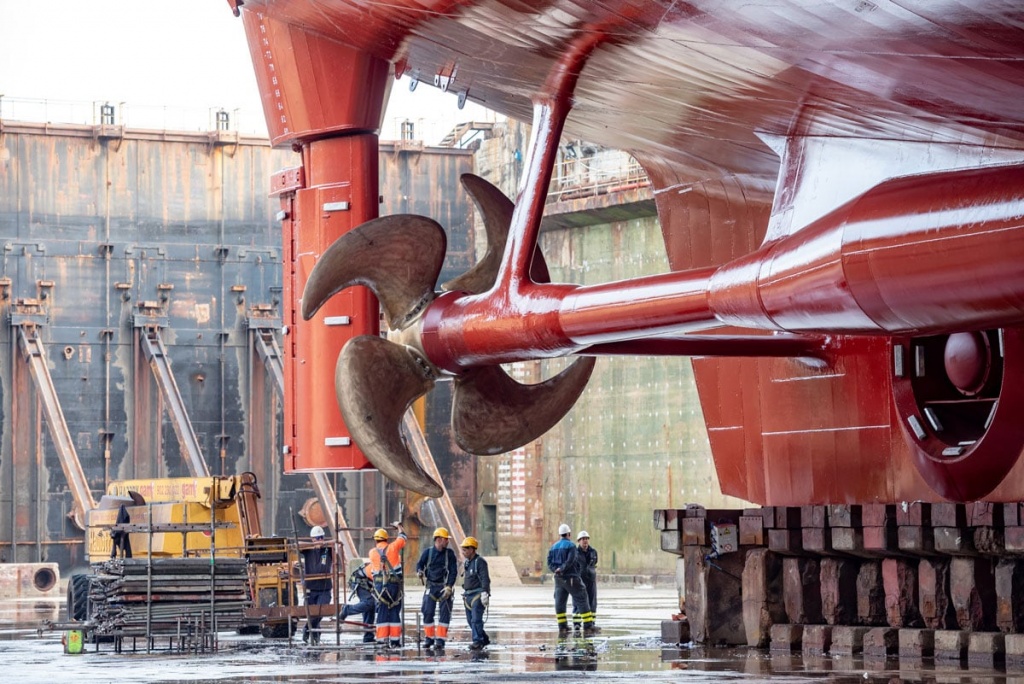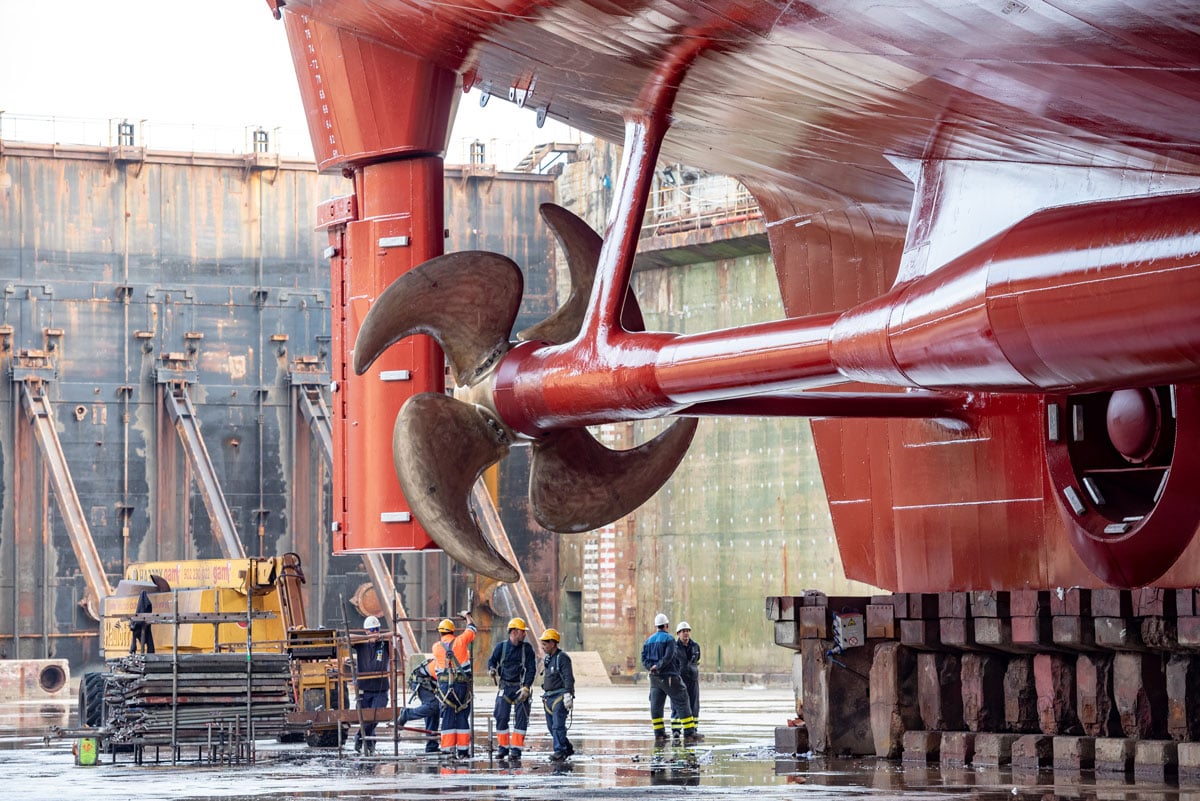 Which cruise ships have the largest passenger capacity?
The largest passenger capacity is with the Royal Caribbean vessels that can cater to an impressive number of passengers with over 9000 people travelling around on one ship. Here are some of the ships which carry the most passengers without including the crew members:
Costa Venezia launched in 2019 by Costa Cruises carries 5,100 passengers.
MSC Seaview launched in 2018 by MSC Cruises carries 5,179 passengers.
AIDA Nova launched in 2018 by AIDA Cruises carries 5,200 passengers.
Spectrum of the Seas launched in 2019 by Royal Caribbean carries 5,622 passengers.
MSC Bellissima launched in 2019 by MSC Cruises carries 5,686 passengers.
Symphony of the Seas launched in 2016 by Royal Caribbean carries 6,680 passengers.
How much does a cruise ship cost?
Cruise ships are commonly priced by their number of berths or beds. This overall pricing system depends heavily on four factors. The first factor is the size of the vessel, then the onboard features of the vessel, followed by the shipyard for building the vessel and the fourth factor is the state of the current economy during construction.
It is estimated that the most expensive cruise ships cost over $1 billion US dollars to construct. The estimated price for a cruise ship starts at $550 million for a passenger capacity of 500 and for those carrying 2000-3000, the average price starts close to a billion dollars. Ships aiming to carry over 5000 passengers rarely build for under a billion dollars.
Which is the most expensive cruise ship for passengers?
The Seven Seas Explorer operated by Regent, is the world's most luxurious and expensive ship for passengers to cruise with only 750 on board guests residing in their own private luxury suite. The ship's Regent Suite is the most prestigious and expensive cabin available on a cruise ship. The ship cost $450 million US to build and was launched in 2016 and is operated by a crew of 550.
Have you heard of the world's only privately owned cruise ship? The World operated by ResidenSea, is the only privately owned cruise ship and it cost $266 million to build. To cruise on The World, guest cabins start at around $2000 per day. The cruise ship itself is not currently for sale, however, the individually owned suits and apartments, if available, sell for a price of $2-$15 million each.
Cruise prices generally start at a base rate of $1,290 per person according to Cruise Market Watch 2018. On average a cruise fare is estimated to be between $150-$240 a day not including gratuities or on-board spending. The most luxurious of suites can set passengers back $10,000 US a night such as the Regent Suite on the Seven Seas Explorer.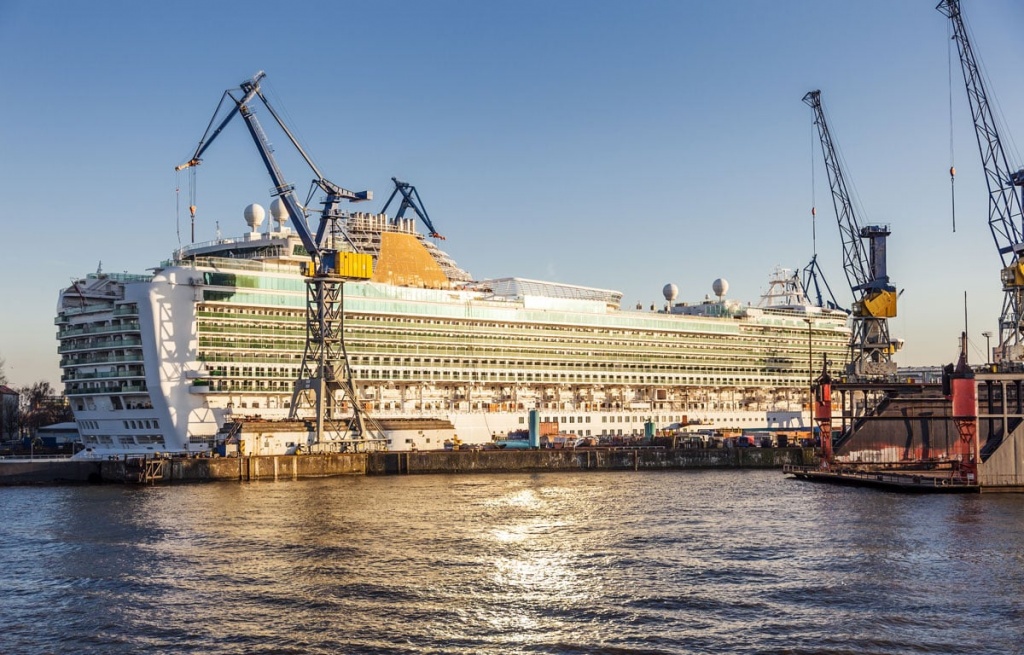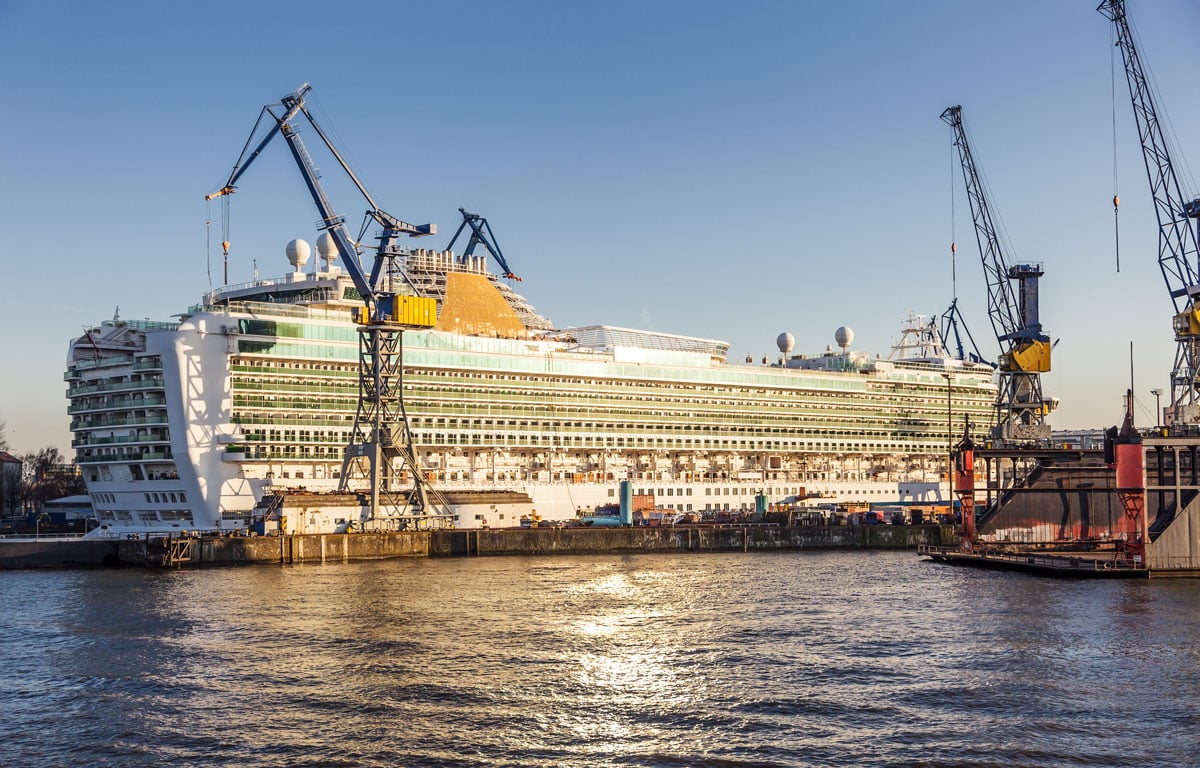 Why do companies choose to renovate cruise ships?
Due to the high costs of construction for a brand-new cruise ship in this current market, companies are instead refurbishing and upgrading existing ships and the cost will then depend on the vessels total refit. Luxury cruise lines are at the mercy of the guests who expect nothing short of a 5-star hotel and a world-class experience at sea. Adding features such as swimming pools, spas, water slides, theatres and restaurants comes with an extravagant price tag.
There are over 100 ships scheduled to dry-dock in 2020, making it a record-breaking year for cruise ship refits. The Allure of the Seas is set to have its very first refit since 2010 with a budget of $165 million projected to take shape over 58 days. The Explorer of the Seas will also have a refit worth $110 million to bring it up to standard with the latest features available to the Royal Caribbean fleet.
Cruise ships have an average lifespan of about 30 years and with increasing costs and strict environmental regulations being developed each year it is commonly a logical choice to refit rather than to repurchase or retire a ship. There is a new concern for companies who want to try and renovate older ships as a new regulation to reduce the emission of sulphur that the ship produces comes into action in 2020.
Despite the overhead costs for a refit, most major companies continue to invest hundreds of millions of dollars to update their fleet and stay ahead of the competition with the cruise line industry continuing to grow. Research shows that the cruise line industry is now worth over $45.6 billion (2018).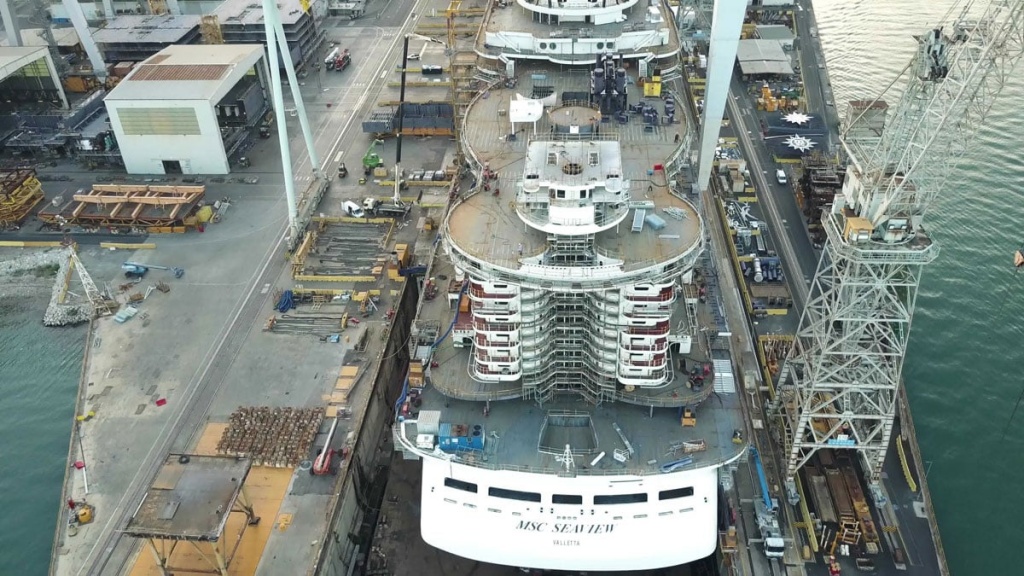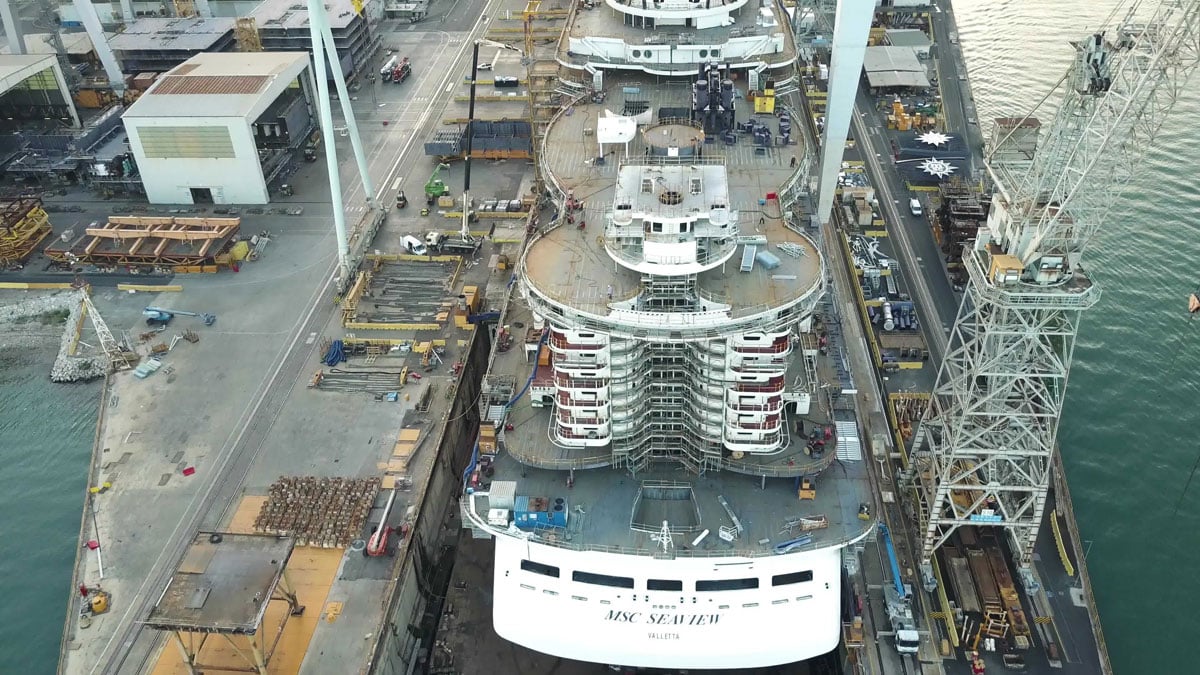 Building a cruise ship
Each cruise ship can take over 18 months to build and companies will contract the work for each ship years in advance. The major construction companies responsible for building the ships are STX Europe in France, Meyer Werft in Germany and Finland and Fincantieri in Italy.
A cruise ship is built in a shipyard or port within an industrial facility. A cruise ship must be constructed in what is called a dry-dock prior to being tested in the water for the first time. Incredibly, the hull of the ship will be built on land and many of the ship's components will be constructed and welded together upside down. This means each piece, once completed, is flipped over and then positioned into place like pieces of a giant puzzle.
Each cruise ship has different design features and on-board facilities such as the cabins and guest suites, the crew cabins, swimming pools, restaurants, bars, theatre and stage, sun deck and even cinemas. All of the individual features must be constructed off-site and then fitted onto the ships structure over a period of time.
The interior design plays a major role in the overall completed look of each cruise ship and guests are expecting to see something special. Design experts must take into consideration the limited space available for guests within the cabins, the colour scheme, the lighting and the textures for every area of the ship. It is important that the expert designers can assist guests in feeling relaxed on board whilst being motivated to explore the facilities and enjoy all aspects of the ship's entertainment options.
One example of incredible design and architecture is the Royal Caribbean's Symphony of the Seas. The ship was designed by numerous architectural firms and over 100 people worked on the detail of the ship's interior at any given time. It features multi-story water slides, Laser-tag, Flo-rider, a bionic bar with 2 robotic bartenders, a theatre, fitness centre, day spa, swimming pools, shopping promenade, restaurants, bars, lounges and well; endless entertainment!
With the cruise lines industry boom set to continue, investing into the future of technology and design will continue to be at the forefront of the leading cruise ship companies. Leading brands are operating at full capacity with certain ships selling out a year in advance; companies can't build ships fast enough to keep up with the global demand.
References: