The traditional Australian festive season is one of warm weather, beautiful waterways and the great outdoors. Summer is also peak cruising season and many cruise ships departing from Sydney are at sea on Christmas day. A festive cruise is a great opportunity to enjoy time with family and friends in a package deal that includes Christmas decorations, dinner, and even a visit from Santa.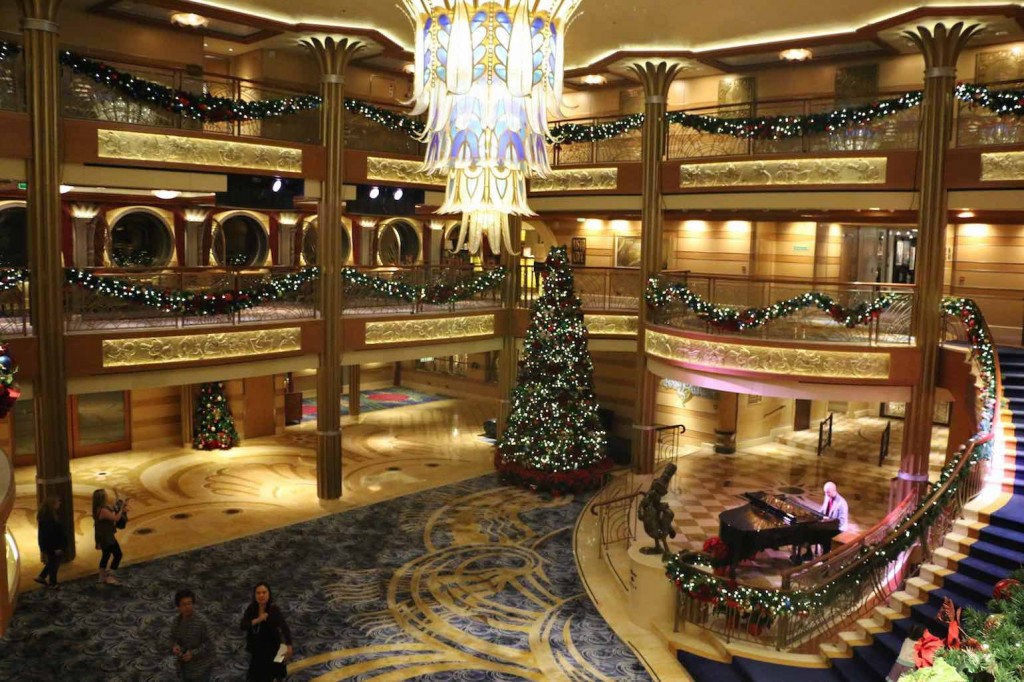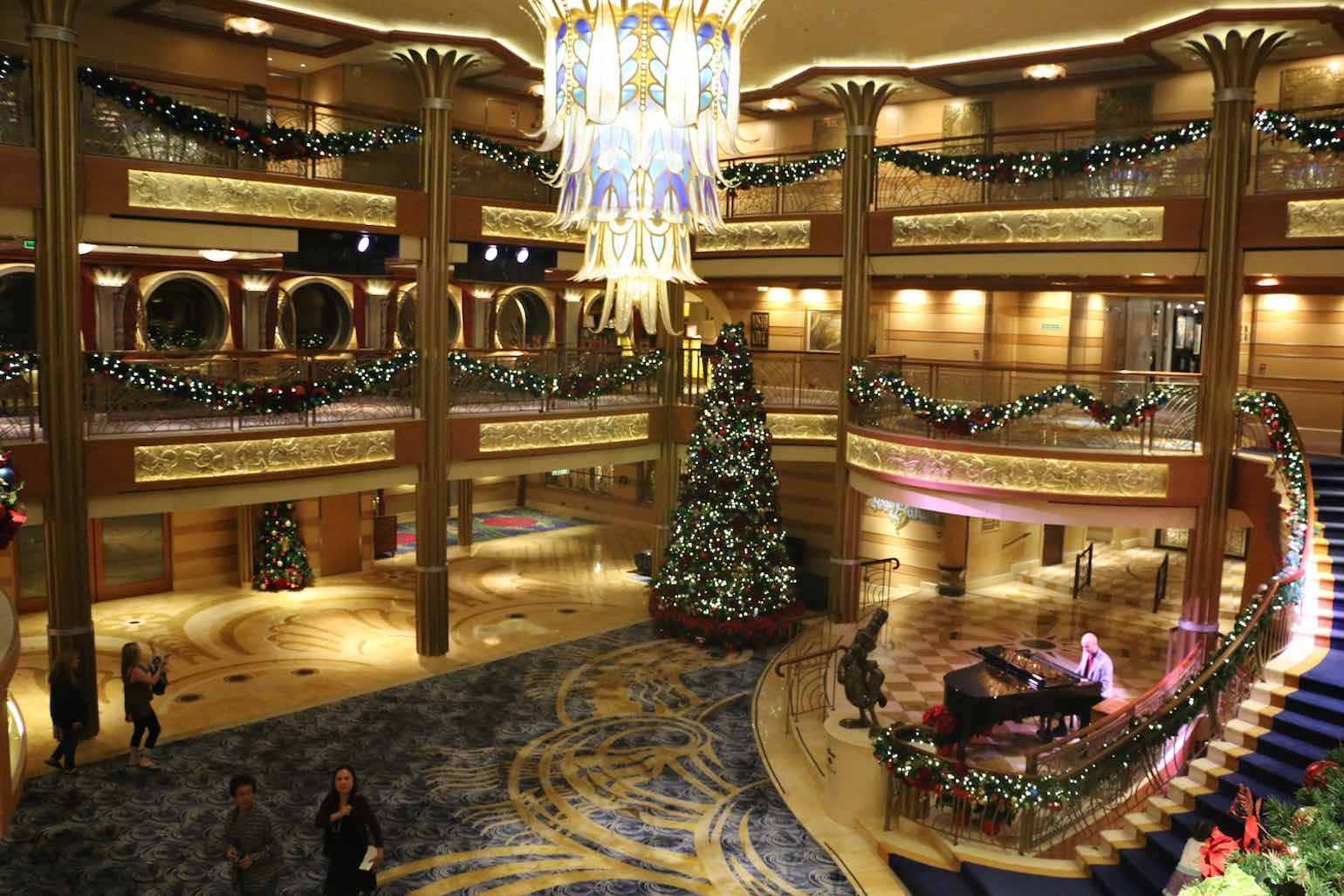 Some of the world's largest and most majestic cruise ships visit our shores during summer. Famous names such as Carnival Spirit, Celebrity Solstice, Pacific Pearl and Radiance of the Seas or the South Pacific and visit exotic destinations. Here are a few cruise companies that are big on Christmas fun for the whole family, in Australia and around the world.
Princess Cruises
Cruising is a magical experience, and it's easy to become immersed in the fantasy of a ship decorated throughout with Christmas trees, holly and colourful lights. On a Princess Christmas cruise the sound of wandering carollers will bring a smile, while restaurant and bar staff wearing Santa hats serve traditional Christmas dinner. Kids will be entertained with sing-a-longs and the opportunity to make their own decorations to adorn the Christmas tree. Every child on board will jump for joy when Santa makes a surprise visit with gifts for everyone. The Sanctity of Christmas is not overlooked on Princess ships, with religious services available for those who want to immerse themselves deeper into the origins of the Christmas tradition.
Disney Cruises
Although Christmas is summer time in Australia, some places get the warmer weather all year round. Disney ships head to their own private island in the Bahamas, and transform it into a surreal winter wonderland. The island tram masquerades as a tropical reindeer, and a giant Christmas tree holds centre stage. Disney decorate their ships with gingerbread houses, abundant lights and gorgeous trees. Themed kids activities are a hit, especially when famous Disney characters get in on the act. There are also religious services and carolling for devout celebrations in a family friendly environment.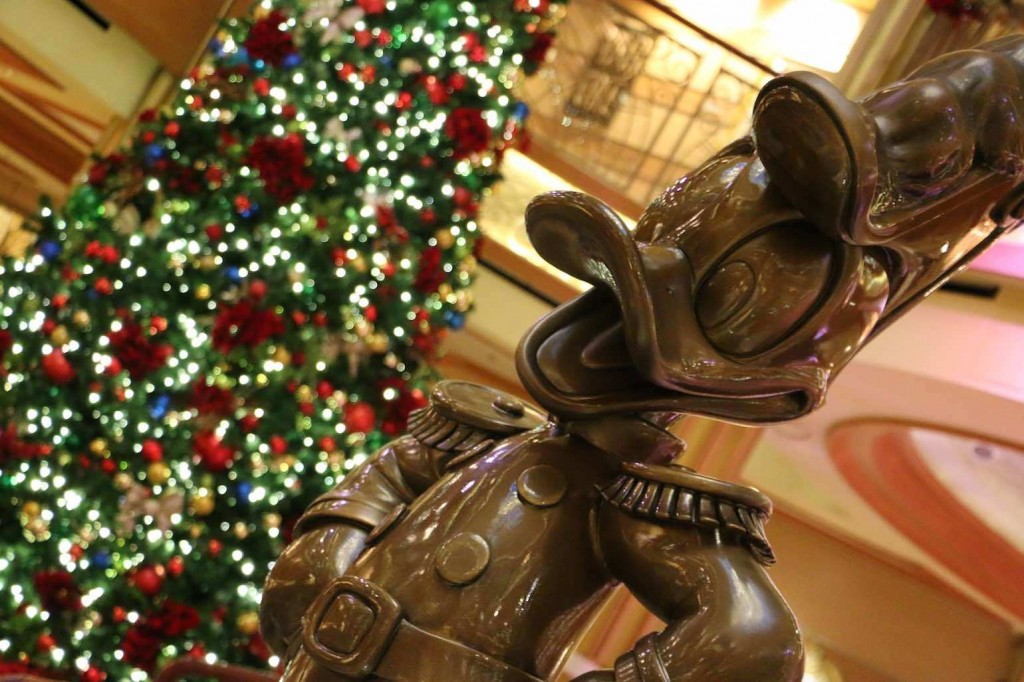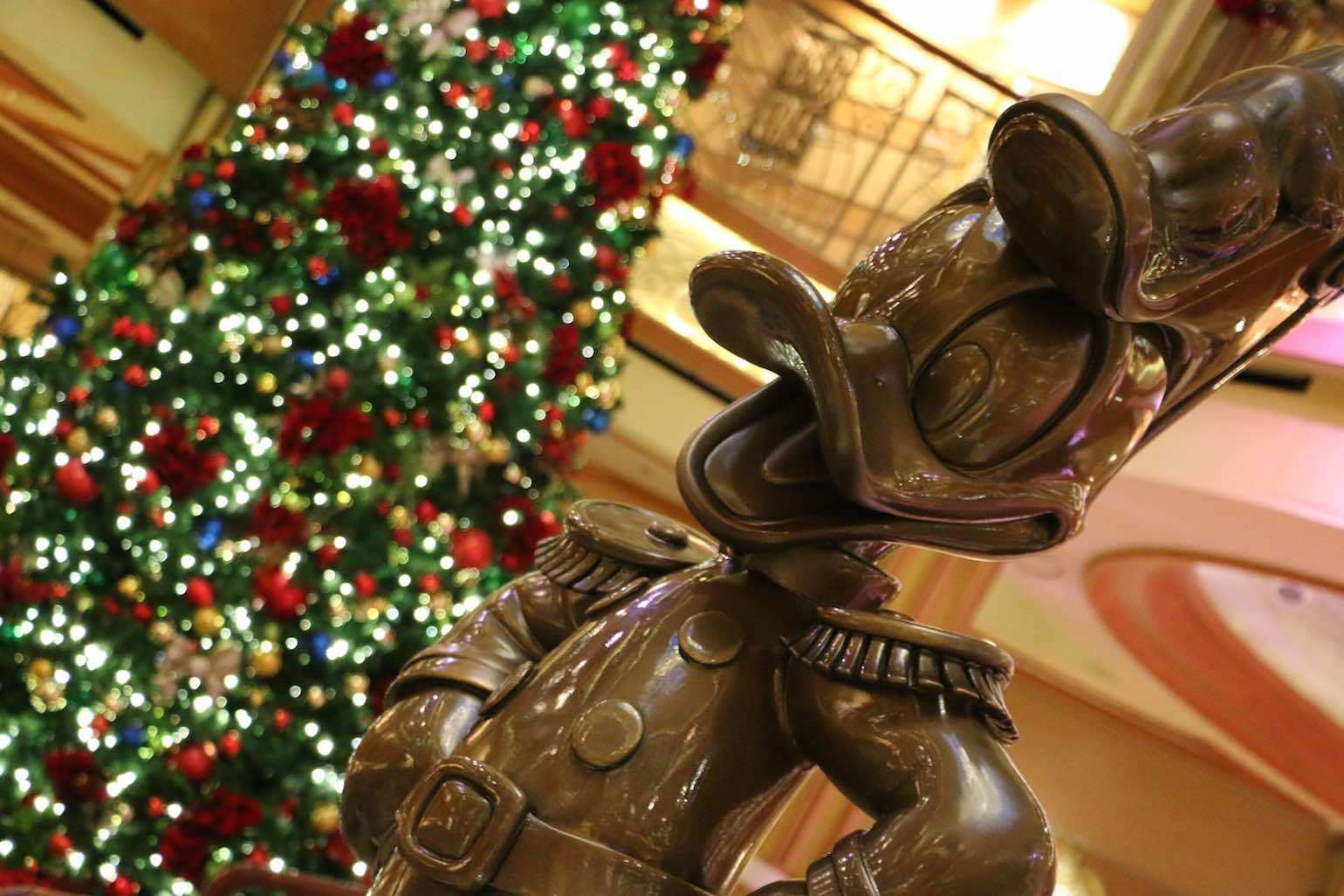 Royal Caribbean International
Royal Caribbean prides itself on largesse and style. Christmas is celebrated with a gourmet meal, classic decorations, carolling and Christmas movies. Santa and his elves even make an appearance to meet and greet with everyone. There are lots of Christmas arts and crafts, cookie decorating, story time, plus a special midnight mass on Christmas eve.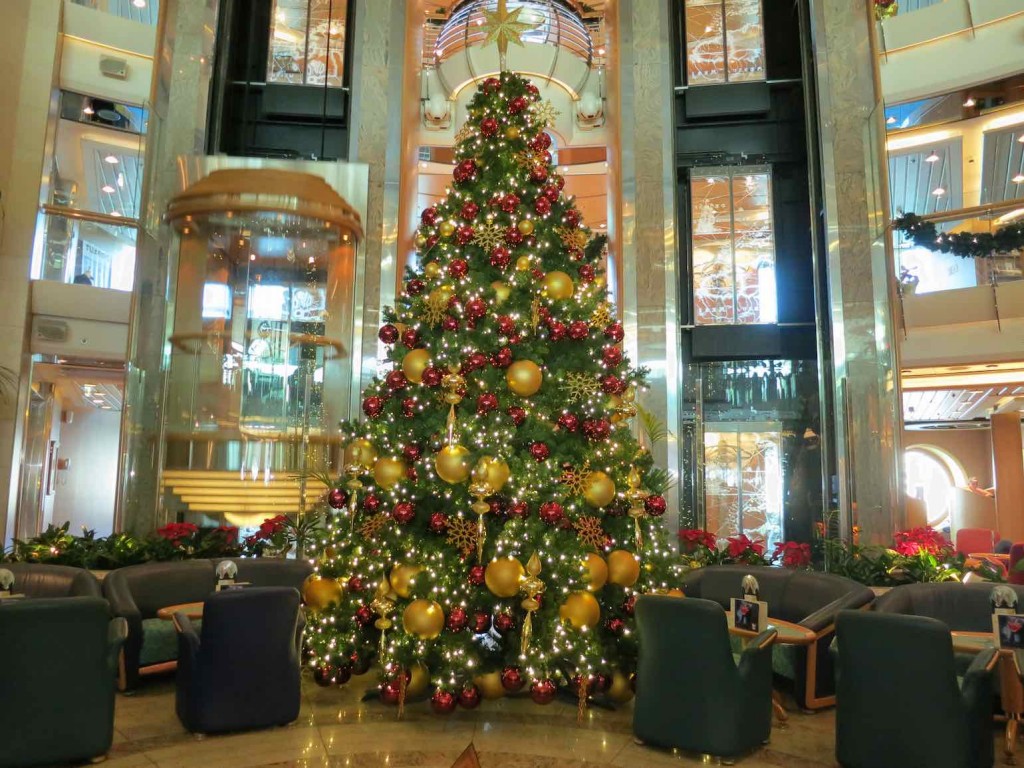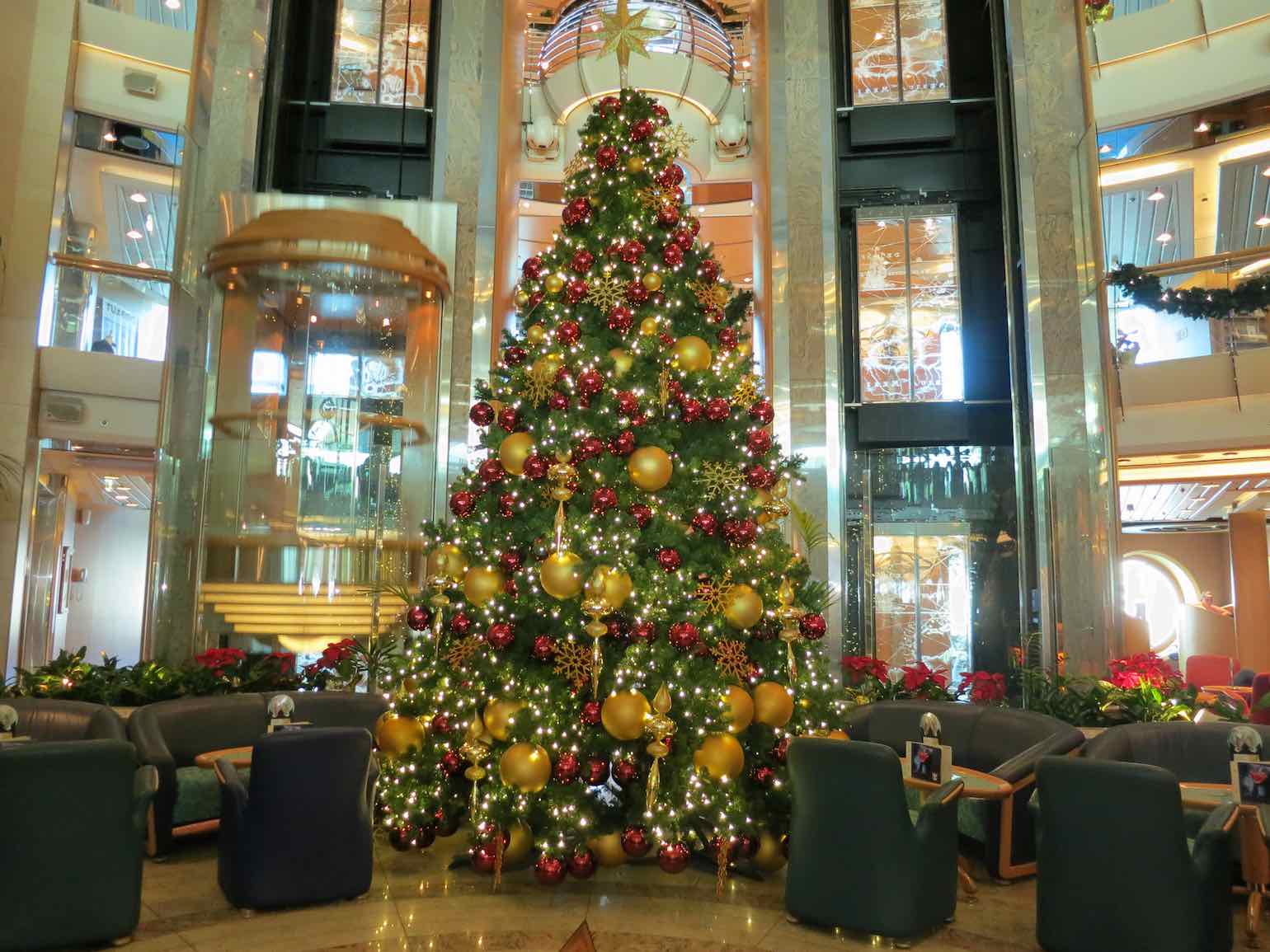 Celebrity Cruises
On Celebrity Cruises, every youngster aged between 3 and 17 receives a gift presented by Santa Claus. In fact, every guest gets his or her own festive tote bag. Decorations are aplenty and include amazing gingerbread houses. You will be singing along with holiday music and carollers, and religious services are sure to create an occasion worth remembering and celebrating. (unfortunately I couldn't find Celebrity's dedicated Christmas page, so can't link to it)
All major cruise lines spare no expense on lavish decorations and entertainment for all the family on a Christmas cruise. Whether you travel as a group, a couple, or even solo, there is every chance you will be swept up in celebrations that begin the moment you step on board.
Image credit: Tanya Hart, Ricky Brigante (2), Christine Warner Hawks
Let me know which Christmas cruise is the best!