Many of us are irresistibly attracted to the world of cruising, where enormous modern vessels hosting dazzling onboard attractions majestically ply their way to exotic destinations around the globe. However, not everyone is convinced they would enjoy a cruise, with  potential customers citing norovirus outbreaks on cruise ships as their number one reason to stay away.
The dreaded virus struck recently on a Pacific Island cruise, and 170 people fell ill. The response was fast and efficient, with stringent protocols enacted for disinfecting affected areas prior to the ship departing on its next voyage. Considering there were more than 4,000 people onboard, the norovirus affected only a small number of passengers, but it's a safe bet to say many of them will take an alternative vacation option next time. Even some of those who remained healthy will have been spooked into re-considering cruising in future.
For most people, norovirus isn't a serious illness, with the usual recovery time between 1 to 3 days. Nevertheless, 1 to 3 days suffering symptoms that can include nausea, vomiting, cramping, and diarrhoea can seem a terribly long time for someone who should be enjoying a fabulous cruise.
Why does norovirus strike on cruise ships?
Many people are under the impression that norovirus is only spread on cruise ships. In actual fact, 99% of norovirus cases are on land, with healthcare facilities suffering the most outbreaks. Wherever large groups of people assemble for extended periods of time, there is potential for a norovirus. Common locations include child care centres, prisons, colleges, and military facilities. In contrast to these institutions, cruise ships are required by law to notify government officials of any outbreak, resulting in a skewed perception of norovirus as an illness peculiar to cruising.
Cruise ships host several thousand people for days and weeks on end, all sharing facilities, eating at the same venues, touching surfaces, and associating closely with each other. The constant influx of new passengers adds to the equation, with potential for a norovirus outbreak a possibility if even one person is infected.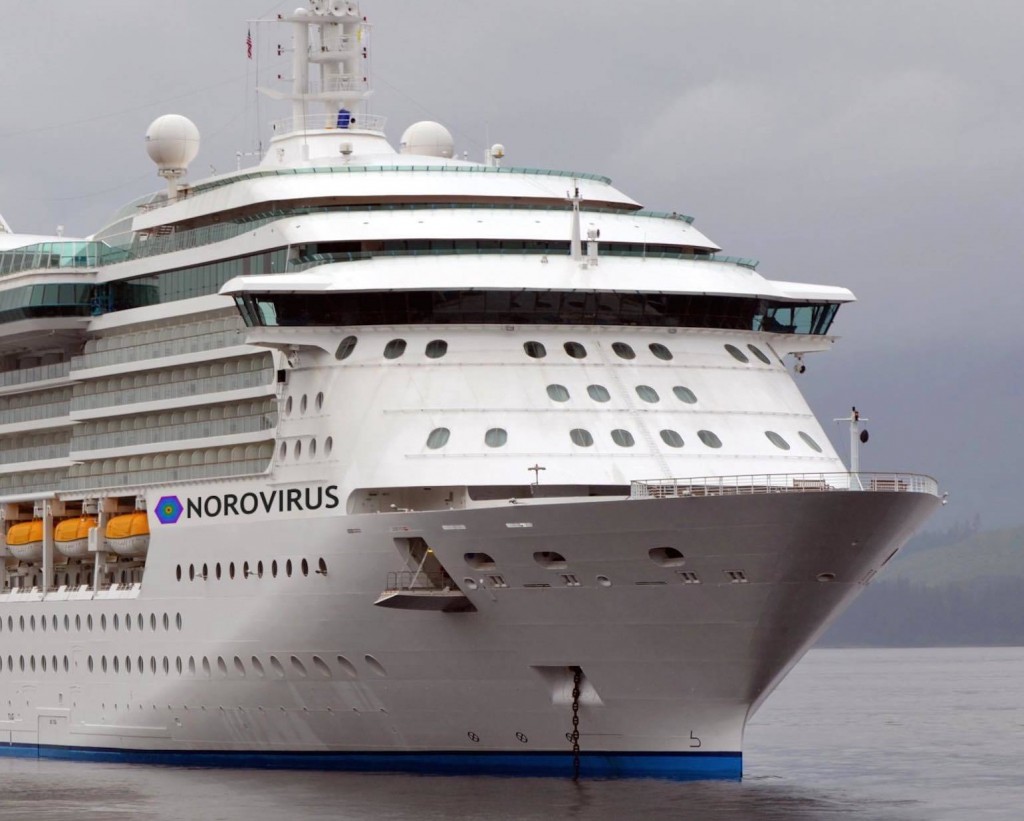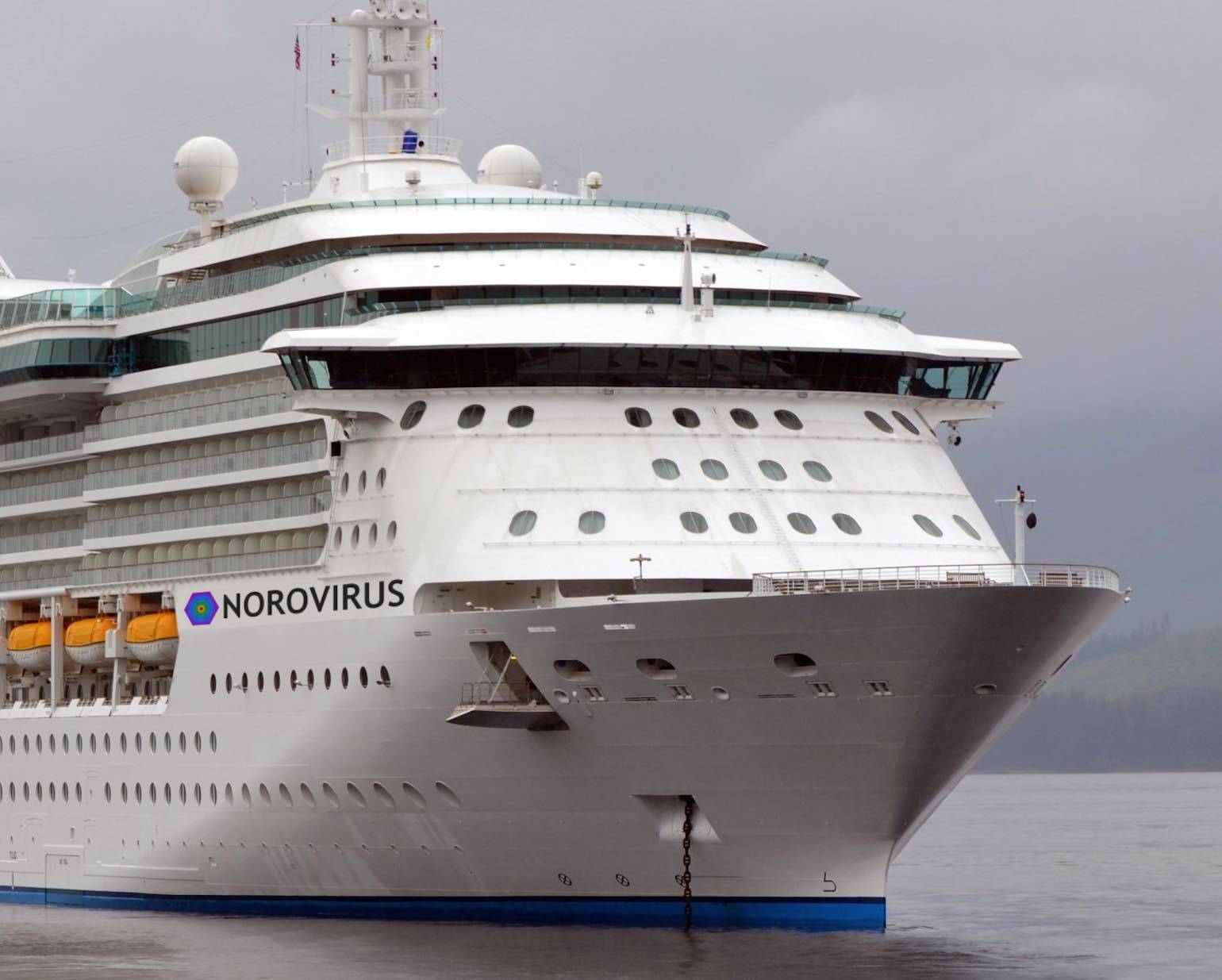 How contagious is norovirus?
Norovirus will quickly spread via contaminated food or water sources, especially in raw foods such as shellfish and leafy vegetables. Touching infected surfaces and contact with an infected person will also transfer norovirus.
How can I avoid it?
Cleanliness is the first step in avoiding all viral diseases, and norovirus is no exception. Washing your hands often with soap and water is the first step, and most cruise ships are fitted with hand sanitiser areas located close to eating venues. Diligence is key, and without becoming obsessive, it's a good idea to keep clean hands at all times, including meal times, bathroom breaks, and any other situation where your hands may be dirty or come in contact with communally used surfaces such as handrails.
How do I protect myself if someone else gets sick?
Without being overly dramatic, the first step is to leave the area, and if required, notify cruise staff. Germs can be carried by air prior to settling on surfaces, especially if someone has been violently ill. In cases of serious outbreaks where control measures are essential, passengers may be confined to their cabins for a period of time while common areas are being disinfected.
If you are feeling the onset of sickness, shipboard medical staff are there at assist. Apart from obvious symptoms of the virus, you will be prone to dehydration, so drink plenty of water. Resting will aid your immune system, and the only option is to take it easy until you recover enough to continue your vacation.
Should I be alarmed?
During the past year more than 21 million people have ventured to sea on exciting cruise vacations. Of these, there have been 1,500 reported cases of norovirus. The odds of catching a norovirus on a cruise are extremely small, and by taking sensible precautions to remain protected, your cruise is almost certain to be disease-free, and thoroughly enjoyed.
You can read more about the norovirus on the NSW Government Health website.
Image credit: Official U.S. Navy Page, Daniel Oines