Fresh out of dry-dock in March 2015, Norwegian Star, launched in 2001, is more exciting than ever. Passengers familiar with Norwegian Cruise Line will be familiar with the Freestyle Cruising style that provides flexibility for dining and entertainment options around the clock, and there are now more attractions than ever to explore and enjoy.
In an exciting development, Norwegian Star will be visiting Australia and New Zealand during the 2016/17 summer sailing season, and people are already gearing up for the first visit Down Under by Norwegian since 2002.
Enticing dining upgrades
The recent refurbishments on Star are a response to modern cruising expectations. Increased Freestyle Dining options are designed to provide a great range of culinary choices for every taste. Highlights include the first Five O'Clock Somewhere Bar, a partnership with Jimmy Buffett's Margaritaville, which will tantalise taste buds with exclusive signature margaritas and other classy beverages. The Five O'Clock Bar is sure to become a social hub on Star, as the delicious margaritas wet the palate accompanied by live music performances every night.
Another welcome change has taken place in the already popular Ginza Asian fusion restaurant. The $15 cover charge has been removed and much of Ginza is now free. The complimentary menu is a haven for Asian food lovers who can fill up on all their favourite dishes such as wok-fried delicacies, dim sum, and an entire bar dedicated to noodles. The voyage to Australia via Asia, arriving in Sydney during January 2017 is sure to be a favourite with Asian cruisers eager to experience Norwegian Star excellence. In a cruise industry first, Ginza Asian Restaurant will also feature a moving sushi train belt; a dining experience everyone should try at least once.
Norwegian Cruise Line is a forward thinking company. O'Sheehan's Neighbourhood Bar & Grill is another retrofit that is sure to be popular with Australians and New Zealanders. This traditional British-style venue hosts a 24-hour pub-food restaurant that's guaranteed to be a haven around-the-clock, and an indulgent way to end a night of dancing, music, or a visit to the on-board casino.
Churrascaria, a classic Brazilian-style steakhouse, has been relocated and is now an intimate dining venue located on Deck 13. It's sure to become more popular than ever, especially now that Sugercane Mojito Bar, a Norwegian Getaway innovation, has been added to Norwegian Star and is ideally located adjacent to Churrascaria.
Additional enhancements on Norwegian Star
The recent refurbishments were not only in the dining areas. The entire Star has had a makeover and is ready to embark on a new phase of its journey. Guest areas are plusher than ever, the result of new carpets and flooring plus window replacements, and there have been several improvements on the pool deck. Galley areas and the Photo Gallery have both benefited from the upgrade, ready for the new wave of passengers, along with faithful Norwegian cruisers.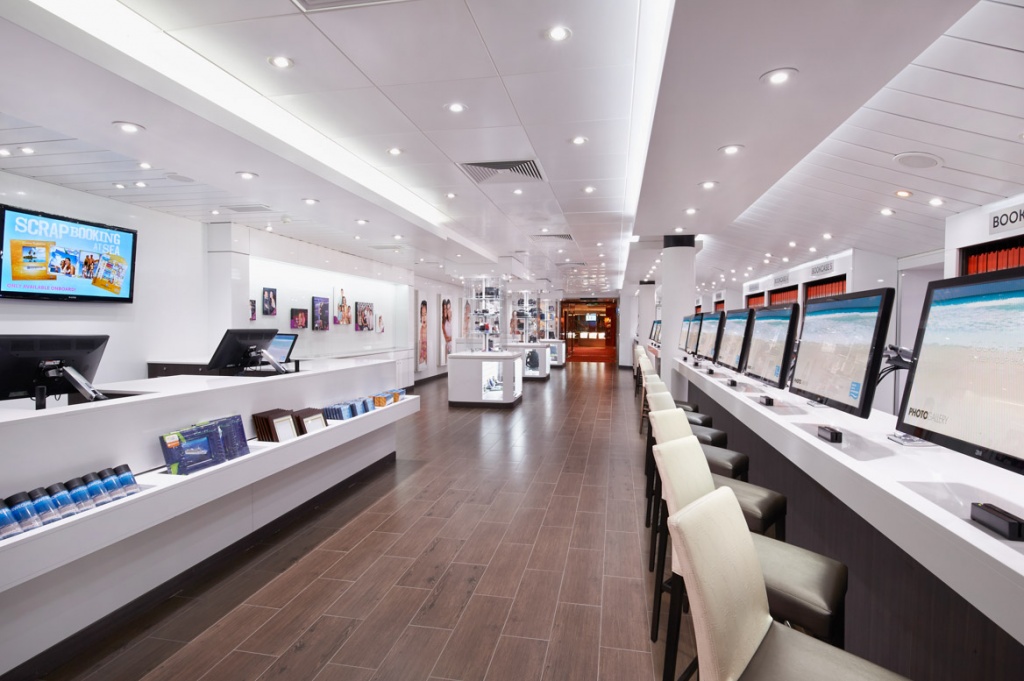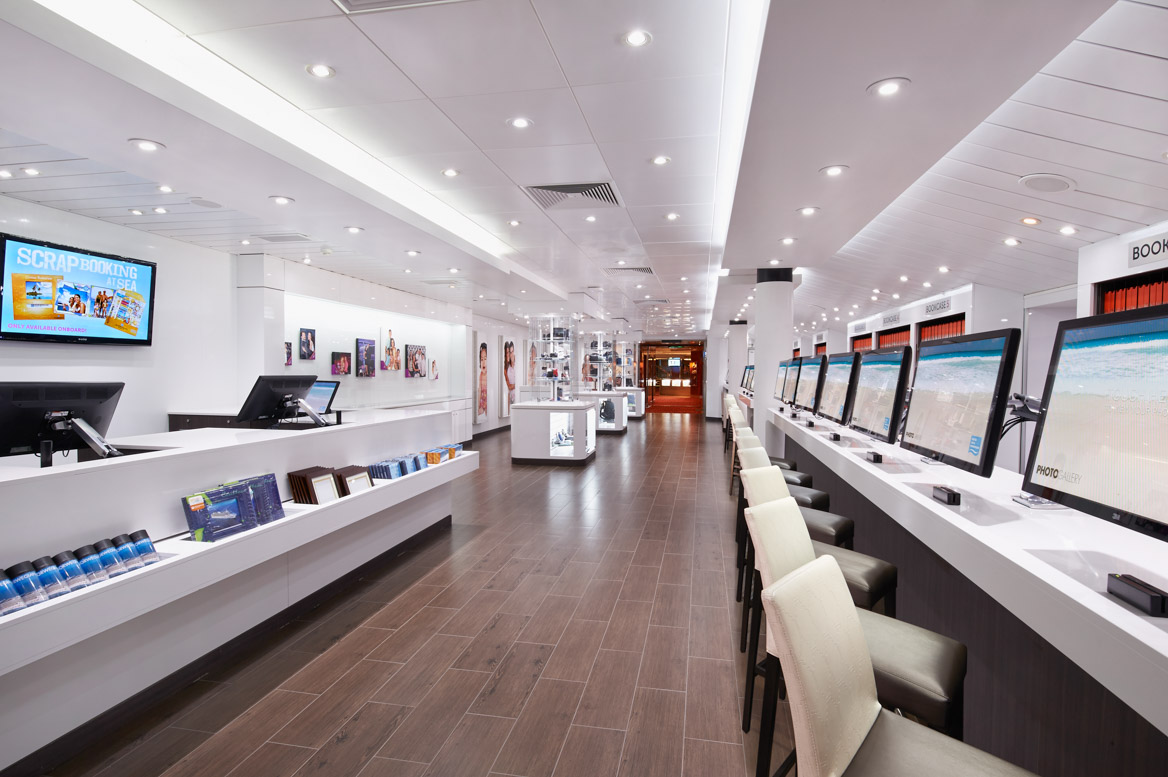 The Star Club Casino
Norwegian Cruise Line prides itself on housing some of the best at-sea casinos in the world. Star is no exception, hosting a casino that accommodates close to 400 guests. The casino also had a makeover in early 2015 and playing Roulette, Blackjack, Craps and Stud Poker on-board is better than ever. Or you can simply sit back, enjoy the action, sample a drink from the full-service bar, and have a flutter on one of the 150 slot machines.
Modern signage and booking facilities
First trialled on Norwegian Breakaway, digital signage has been introduced around the ship. On Star there is no need to wait in line at the booking desk or service counters as these interactive touch screens allow guests to reserve seating in dining venues, book shore excursions, order speciality items or simply get directions around any of the 15 decks.
Azipod hydrodynamic upgrade
For several decades now, the largest cruise ships have been utilising azimuth thrusters providing greater manoeuvrability and a smoother ride. Norwegian Star have taken the next step, introducing the Azipod hydrodynamic system, with the propeller directly connected to the motor shaft. This enables the propeller to sit well below the stern where it receives a clear flow of water unblocked by the vessel.
The result is great news to today's environmentally aware passengers, as the new system provides much better hydrodynamic and mechanical efficiency. The Azipod propeller system also enables Norwegian Star to turn 360 degrees almost on the spot, offering more opportunities to visit exclusive destinations with smaller ports and harbours. Not bad at all for a ship weighing in at 91,000 tonnes.
Further fuel savings and energy efficiency will also be noticed on the new-look Star thanks to advanced silicone paint on the hull providing less water resistance. The thrusters and stabilisers have also been upgraded, making for a smoother ride regardless of your cabin positioning.
Cabin choices aplenty
On the subject of cabins, Norwegian Cruise Line caters to every type of individual or group. Families are most welcome, and the ship is large enough to give private couples their own sense of space. Cabins range from standard inside facilities with comfortable furnishings and all amenities, up to the two enormous Garden Villas located above the stern of the ship.
There are plenty of balcony cabins and 36 suites on Norwegian Star that are ideal for group bookings, including Penthouse suites with huge wrap-around balconies. All suites (except mini-suites) have a whirlpool bathtub for added luxury. There are also 20 wheelchair accessible cabins located inside and outside (with a balcony).
Activities on Norwegian Star
Most people take a cruise based on the exotic destinations, but also have fun and appreciate a little pampering along the way. You will no doubt enjoy all Star has to offer, and here is just a hint at what you will find.
Summertime cruisers love the Oasis pool on the deck, and during cooler days they head to the Indoor Lap Pool and Jacuzzi. The Splash Down Kid's Pool is the junior equivalent, complete with rocket slides and a paddling pool.
Be wowed by nightly Broadway and Vegas-style shows at the plush Stardust Theatre, try your luck at the casino, dance the night away, or make new friends at one of the many classy watering holes on Star.
Make sure you step out in style by visiting Barong Spa for a full service beauty treatment, or sweat off the kilos with a walk or jog around the on-deck track. Maybe even revisit your sporty years on the basketball court, or hit a few balls in the golf driving nets.
Keep in touch with jealous friends back home from the spacious internet cafe, with computers available for 50 passengers, or let the kids loose at the Video Zone arcade games area.
Youngsters and teens can also hang out with kids their own age at Planet Kids and the Teen Club, with age appropriate activities that will keep everyone entertained.
The list of entertainment, fun, and healthy diversions goes on, and it could be time you considered joining the ocean cruising revolution on Norwegian Star and discovering for yourself just what the hype is all about.
Norwegian Star deck plans


Norwegian Star stats
Capacity
2,348 passengers
Crew
1,083
Decks
15
Completed
2001
Max Speed
24.6 knots
Gross Tonnage
91,740 GT
Length
965 ft / 294.13 m
Beam
105.6 ft / 32.2 m
Draught
27 ft / 8.2 m
Installed power
4 × MAN B&W 14V48/60
(4 × 14,700 kW)
Let me know in the comments what you think of this beautiful cruise ship!