Originally founded by the Chandris Group in 1988, Celebrity Cruises is now part of Royal Caribbean International. The featured "X" on the funnel is a Greek letter signifying the Chandris connection. Royal Caribbean International is presently headquarted in Miami, Florida. 

The luxurious Celebrity Cruises ships are commonly appointed with all the comforts associated with cruising style, and include formal foyers, dining venue options, large swimming pools, lounge relaxation areas, signature bars, opulently appointed spas, libraries and gyms.
Celebrity Cruises has come a long way since John Chandris entered the cruise ship market. Initially targeting the lower end market share, Celebrity Cruises now enjoys celebrity status among the worlds leading providers of luxury travel. The fleet is continually upgraded with newer, larger ships as older vessels are retired, ensuring your Celebrity Cruises experience will be a journey to savour and remember.
Celebrity Cruises & Royal Caribbean
The merging of Celebrity Cruises with Royal Caribbean Cruise Line, heralded the name change to Royal Caribbean International, and the next year, 1998 beckoned in the era of modern vessels touring the world's finest ports of call. John Chandris remains a major Royal Caribbean shareholder, and continues the dynasty began by his grandfather.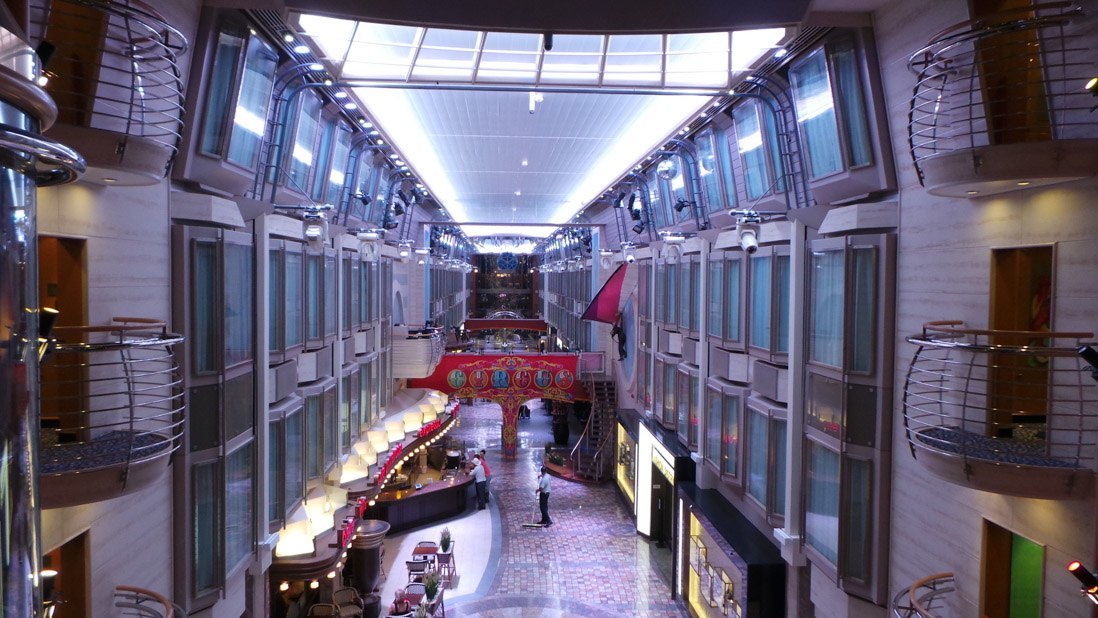 Royal Caribbean Cruises operates world-wide, with more than 30 ships providing over 70,000 passenger berths. Royal Caribbean Cruises visits 380 locations globally, and offers the full range of cruise deals for short and long journeys suited to every budget. Apart from Celebrity Cruises, the company also incorporates Royal Caribbean International, Pullmantur Cruises, Azamara Cruises, and CDF Croisieres de France. The brands encompass luxury, premium, budget, contemporary and deluxe cruise segments.
The Voyager-class
The Royal Caribbean Voyager-class ships were built to be the largest cruise ships in the world, and the first to include an on-board ice rink. The Royal Caribbean signature Royal Promenade is another of the many luxurious innovations that set the brand apart from the competition. Celebrity Cruises are an opportunity to relax and watch the world go by, or get amongst the onboard action and indulge your passions. With destinations that include the Caribbean, America, the South Seas, Australia and Asia, there is a cruise suited for everyone, at any time of the year.
Booking a Celebrity Cruise means you are favoured by the experience and travel options of one of the world's largest cruise lines, including an almost unlimited array of travel option dates and port of call locations. Repeat customers also reap the benefits of special deals, superior service, and the satisfaction of knowing that pampered holiday pleasure is all inclusive in the purchase price.
Images from: