Finally, you're boarding a luxurious boat to your dream destination. But while your cruise itinerary is all set, your bags are far from packed. This is because you're still struggling to decode the meaning of "cruise casual," "smart casual" or "tropical chic."
Don't worry, you are not alone in this. It can get confusing to understand the ambiguous dress code names for a cruise. After all, you don't want to stick out on the cruise because of your highly different wardrobe choices — or worse, be turned away at dinner.
Having a strategy on what to pack on a cruise is as important as remembering the password to your email address. It's crucial that you don't over pack, but you also want to be prepared. Just be aware that cruise packing always involves more clothes than you would take on a normal vacation thanks to varying dress codes and sometimes even theme nights.
At the end of the day, be sure to bring a complete cruise capsule wardrobe that you can mix and match. With appropriate clothing, you'll be prepared for the diverse activities and destinations that cruises provide. Check out these easy-to-follow packing tips to ensure you have everything you need on your cruise packing list.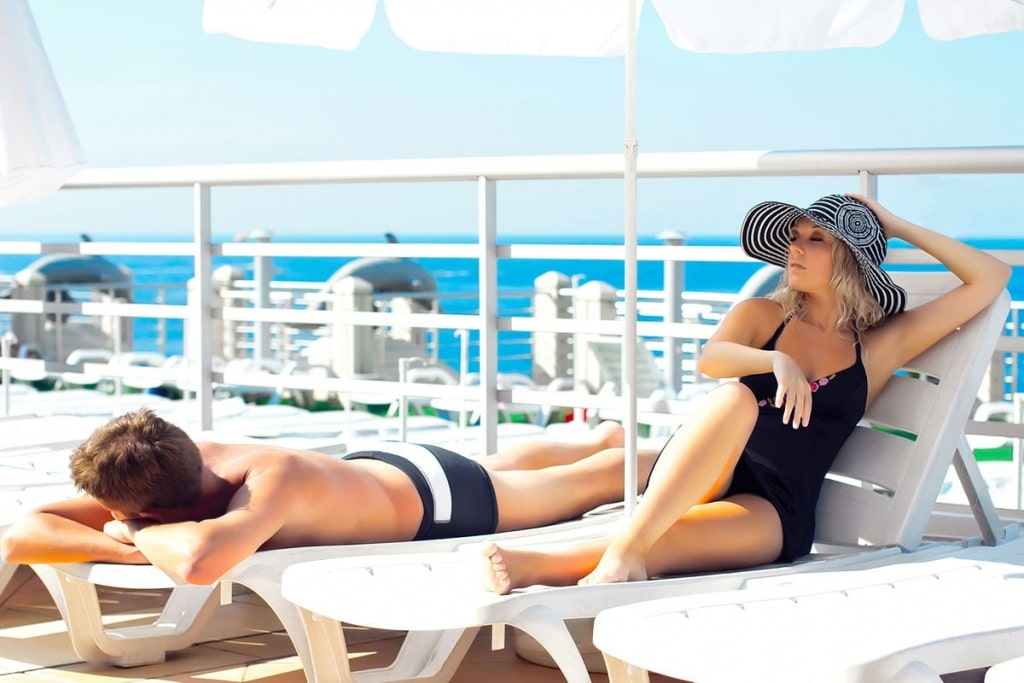 Know Your Cruises
As you think about what to pack for cruise trips, you need to know exactly what cruise you're going on and what the expected dress code is going to be.
The best way to learn more about the different types of cruises and cruise lines is to gather as much information as you can from your itinerary and online reviews from other passengers. Comb through reviews, and subscribe to various newsletters. Seeing how other people dressed is a good way to get an idea of what the majority of passengers will be wearing.
Additionally, you need to assess all the different situations you're going to encounter onboard the cruise liner. This way, you can narrow down the different activities and determine the clothes you'll need for each.
Here are some of the things you should consider:
1)   Weather – Will you go on a Western Mediterranean cruise or an Alaskan cruise? Right away, this will help determine what to pack for a cruise, such as clothing. If you're unsure of the weather conditions at your destination, layering is a good option. Bring clothes that you can wear on top of one another if the weather takes a turn for the colder, such as for Oct. and Nov.
2)   Activities – Are you on a relaxing cruise or a fun-filled trip? For more relaxed trips, you don't have to worry too much about clothes for specific activities like sneakers for games or aqua shoes for beach events.
3)   Themes – If you're on a character cruise or a cruise with celebrity guests, you may have themed nights you need to consider. These may range anywhere from "Pyjama Party Night" to "80's Throwback" or "Carnival."
4)   Length of Stay – Some cruises are five days long, while others are seven. Knowing the length of your cruise is important to ensure that you don't run out of clothes. Don't worry about packing outfits for every single day, just be sure you have enough pieces to successfully mix and match.

What clothes should you wear on a cruise?
Below, we'll list the options you have for various occasions.
Just letting everyone know that as an Amazon Associate I earn from qualifying purchases and I use that income to operate the blog.
What to Bring: Day Wear
So, what to pack for a cruise? First, select an assortment of clothes suitable for day and night. What to wear on a cruise usually depends on two sub-categories:
Sea Days – For when you'll stay on the cruise ship as it travels to the next port.
Port/Excursion Days – For when you're at port and going on land for various activities.
For sea days, assuming you're cruising somewhere sunny and warm, you can usually pack breezy casual wear in soft fabrics like cotton, linen and jersey. There's typically no strict dress code for cruise days so feel free to wear comfortable attire and let your hair down.
Anything goes for cruise sea days. Just remember that men are usually not allowed to wear sleeveless tanks in the main dining rooms, while swimwear should be kept to the pool, poolside bars and outdoor eating areas. The same is true for bathrobes, which you should wear only by the pool and the spa. Sometimes outdoor eating will require a cover-up too, while some restaurants may not allow flip-flops.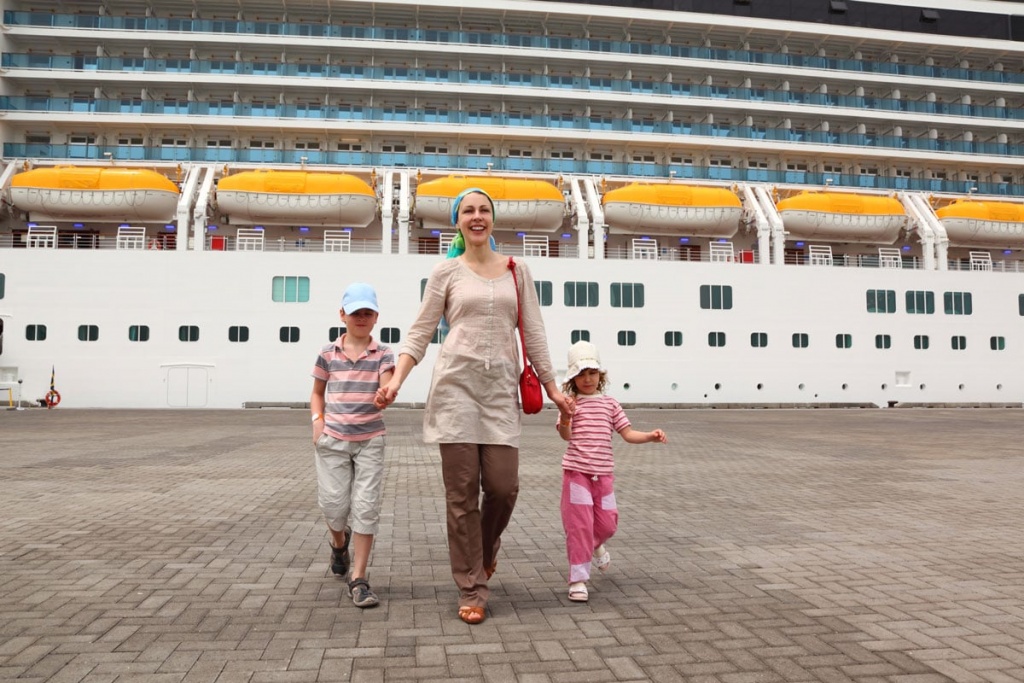 Packing for a cruise list entails bringing clothes you can mix and match. Here's a versatile list for what to wear on a cruise, specifically for sea days:
Shorts or skirts – Simple shorts and skirts are good choices for when lounging on the ship. Choose easy-to-match colours like khaki, black or white that can go with plain shirts or blouses depending on the activity.
T-shirts – Cool classic shirts are always easy to wear with shorts, skirts or jeans, or even perfect to throw over a bathing suit.
Swimsuits – Be sure to pack more than one so you don't have to wait for your swimwear to dry during the night.
Sarong or a cover-up – A nice sarong is important for lounging by the pool or walking around the deck.
Sun hat – You can use a sun hat on the boat and while on excursions. More than an accessory, a sun hat is highly functional too. If you want more versatility, you can bring a more casual straw hat and a slightly more formal wide-brimmed option.
Sundresses – If you want pieces you can wear both day and night, sundresses are a good go-to. You can wear them during the day with casual shoes. Or you can pop on a cardigan and heels to make it more dressed-up.
Flip flops – A good pair of flip-flops is essential for lounging by the pool and enjoying the sun on the deck or the beach.
Sandals and Sneakers – Check out the activities available onboard to determine your choice of shoes. Nice sandals can be used in many situations and go with several outfits. If you want to work out though, be sure to pack your sneakers too.
Shawl or kimono – This is something you can wear on a cruise because even on the sunniest of cruises, winds can still cause a chill. This is especially true for colder seasons, such as Oct. Be sure to pack a light shawl or kimono for when the sun goes down so you won't get cold.


For port/excursion days, on the other hand, packing is a bit trickier. Try to decide in advance what activities or excursions you want to do so you can bring the proper attire. Also, check weather forecasts and country-specific dress codes so you have an idea of what's okay and not okay to wear.
Keep the mix-and-match theme going for your port clothes, and bring the following onboard to turn at-sea outfits into land outfits:
Jeans and slacks – You may want a little more coverage for when you step off the cruise ship so be sure to pack jeans or pants in various fabrics like cotton and linen.
Sweater – Depending on when and where you're going, you may get a little cooler off the ship. Especially in Oct. to Jan., bring easy-to-match sweaters like cable knit options or lightweight fabrics.
Light jackets – Jackets are an easy choice to keep warm or even dress up a cruise-casual outfit. For a smart casual attire, you can bring a sleek and nondescript blazer.
Maxi dresses – If you prefer dresses, be sure to bring several different kinds like light sundresses for at-sea and more formal maxi dresses for port excursions.
Keep in mind weather-specific add-ons like the following
Cold weather:
Water-resistant lightweight jacket – If you're cruising through cold weather, such as Oct. through Jan., be sure to bring a lightweight but warm jacket. Several options now have heat-technology that allows a light jacket to keep you toasty and warm.
Scarves, gloves and earmuffs – These are important to bring along if you're cruising through colder weather. One pair is usually enough; just go for neutral colours for when you need to mix and match.
Boots and cold-weather footwear – Boots and warm shoes are important if you plan on hopping off the cruise ship to check out snowy destinations. For Oct. to Jan., you can indulge in cold-weather activities like dog sledding or ice fishing so make sure to have appropriate footwear.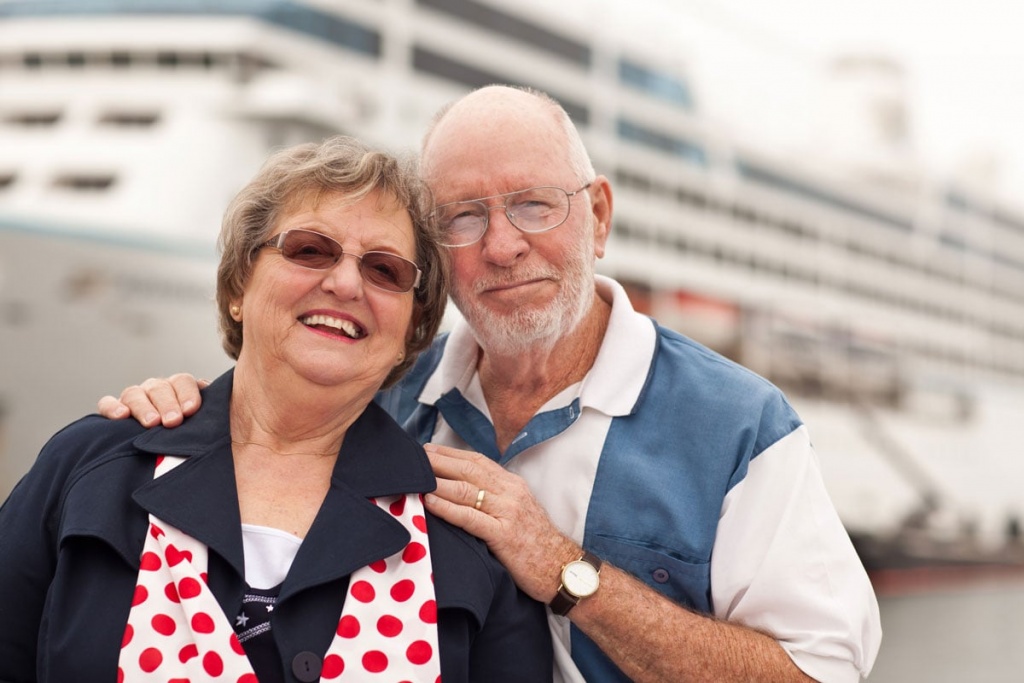 What to Bring: Evening Wear
Once you've got your daywear sorted out, you can focus on the clothes you need for your cruise nights. For evening wear, it's not as simple as bringing pants or jackets. The type of clothes you need to bring will depend on the type of cruise you're going on and if there are special evening events.
Many cruise-goers don't want to bring formalwear. It's not a necessity, but there are still several cruises that have formal dinners and require more dressed-up options. But don't worry because most nights are more classy-casual than formal. You can normally count on just two formal nights on a seven-day voyage.
For more casual cruise dinners:
Darker jeans or slacks – Dark jeans are a good choice if you want to look formal but still be comfortable. You can pair jeans with shirts, be it for casual shirts or formal shirts. Check your cruise's dress code if jeans are allowed on formal nights ahead of time. If not, slacks are also a good option. You can select lightweight fabrics. Choose colours like black, charcoal grey or navy blue.
Dressy tops and blouses – Flirty dressy tops are always good to have in your suitcase because they can easily go from daywear to nightwear. They can even be a go-to smart casual look if you pair them with the right accessories and footwear. Choose options like chiffon tops in various patterns and colours.
Ballet flats or kitten heels – You may not want to wear high heels on the trip but still want to have more formal shoes for evening dinners. You can go for ballet flats or comfortable kitten heels in neutral shades like black, grey or even burgundy and blue.
Formal sweaters – For colder cruise nights, formal sweaters are another good option. Thicker knit and crocheted classic sweaters look good with pants, leggings and skirts and can be used during the day as well.
Formal Jackets and Cover-ups – The temperature will always drop at night even if you're cruising through the Caribbean or West Mediterranean. Pack a formal jacket to wear with your evening wear so your look remains consistent.
Do you have to dress up on a cruise?
Some liners will require you to dress more formally, while on some cruises, you can enjoy casual wear even for dinners. It's best to check beforehand to get an idea of what to bring.
For more formal cruise dinners:
Little black dress – A little black dress is always a good option to pack even if you don't plan on dressing up for formal nights. Depending on the cut and style you choose, these black dress staples can also be used on excursions paired with a sun hat and sunglasses.
Dressy skirts – Skirts with beautiful designs in versatile textiles like chiffon or satin can give you so many options. You can pair them with sleek tops and heels for a more formal look or even t-shirts and sneakers to dress them down. If you have loud designs, pack more than one so you can mix and match.
High heels – If you want to dress up more, you need a good pair of high heels. Colours like black, silver and gold are the most versatile and go with a lot of different outfits.
Colourful cocktail dresses – For casual nights, you may want to opt for less formal cocktail dresses. If black isn't your thing, brighten up your style with cocktail dresses in bright colours.
Evening gown – For very formal evenings like Captain's dinners or gala balls, you may need a more traditional evening gown. There are several options you can choose that are still comfortable like those made of chiffon or jersey. Check your cruise itinerary and dress code to see if you need a gown.
What to Bring: Accessories
Once you've determined the clothing you'll be bringing on the cruise, the next step is to pack the right accessories to provide the right accents and keep your look consistent.
Necklaces – The perfect necklace can liven up almost any outfit. You can pack both casual and more formal options. A statement fashion piece goes well with port day outfits, while something classic like a string of pearls will look great with your formal wear.
Earrings – Sometimes necklaces can be obtrusive, or perhaps you have an outfit with an already busy neckline. If this is the case, earrings may be a better bet. Usually, every outfit goes with earrings. However, choose earrings based on the majority of the clothes you pack. Classic diamond studs are always a good choice, while bright and colourful earrings might perk up a classic black dress or all-black ensemble.
Shawls – One of the most versatile pieces you can have in your suitcase is a good shawl or scarf. This is perfect for sunny weather with strong winds or cool nights. A reliable Pashmina can be used in so many various ways.
Bracelets and rings – These are good options for sprucing up your outfits. Some are even functional fun like charm bracelets where you can add charms for each cruise stop.
Headgear – This is another example of a versatile piece that can be used in so many different ways. You can use sun hats to help you stay cool by the pool. You can also pack pretty fascinators and turbans to dress up a casual outfit or add a pop of colour to a formal ensemble.
What to Bring: Extras
If you're going on a celebrity cruise or a character cruise, you may need to bring a few extra ensembles or accent pieces for themed parties and events. Be sure you know what themes and dress codes your cruise is preparing for you so you can pack the appropriate costumes and accessories.
Costumes – If you'll be attending theme night events, you should have the costumes to match. Check in advance what the themes will be so you can pack accordingly. Sometimes you can even dress up your regular clothing to make it look suitable for themes like "Millennium" or "Sports Night."
Props – What's a costume without the props? If you're dressing up as a basketball player, you may want to consider bringing a small basketball prop. The same is true for costumes like Little Red Riding Hood or a policeman.
At the end of the day, cruises require versatile clothing and accessories that can mix and match easily. Remember, packing correctly is as important as knowing the password to your email address. Know your itinerary beforehand and plan accordingly so you know what to wear on a cruise. For tips, you can call the cruise line ahead of time and get their input. You can also subscribe to different newsletters if you need additional tips.
Whether it's excursions to the Western Mediterranean or Alaska, with proper planning, you can look fabulous while enjoying a luxurious vacation at sea!
Read out new cruise packing list article!
Let us know in the comments what you normally wear on your cruise holiday!