You've finally booked it! That cruise you've been dreaming of for years.
Now you're faced with the quintessential question – what should you include in your cruise packing list? Unlike other vacations where you stay in a hotel with plenty of shops nearby, going on a cruise means you spend days or even weeks on end at sea, stuck in a cruise ship, albeit happily, miles away from the nearest store. Even if cruise ships do have shops on board, items can cost a lot. Thus, it's absolutely important to bring everything you need before embarking on a cruise. This requires planning on what to pack for a cruise.
Read on for some travel tips on what to pack on a cruise:
What to Pack for a Cruise?
There's really no universal packing list to use for a cruise travel. Your cruise packing list depends on where you're going, how long you'll be on the cruise, the activities you love to do and the season you're traveling. There are also cruise lines that have specific dress codes and special events that may require you to bring certain outfits and shoes. So, you'd have to check the rules for the specific cruise ship you'd be joining. Therefore, you must consider your unique cruise travel requirements when packing for a cruise list.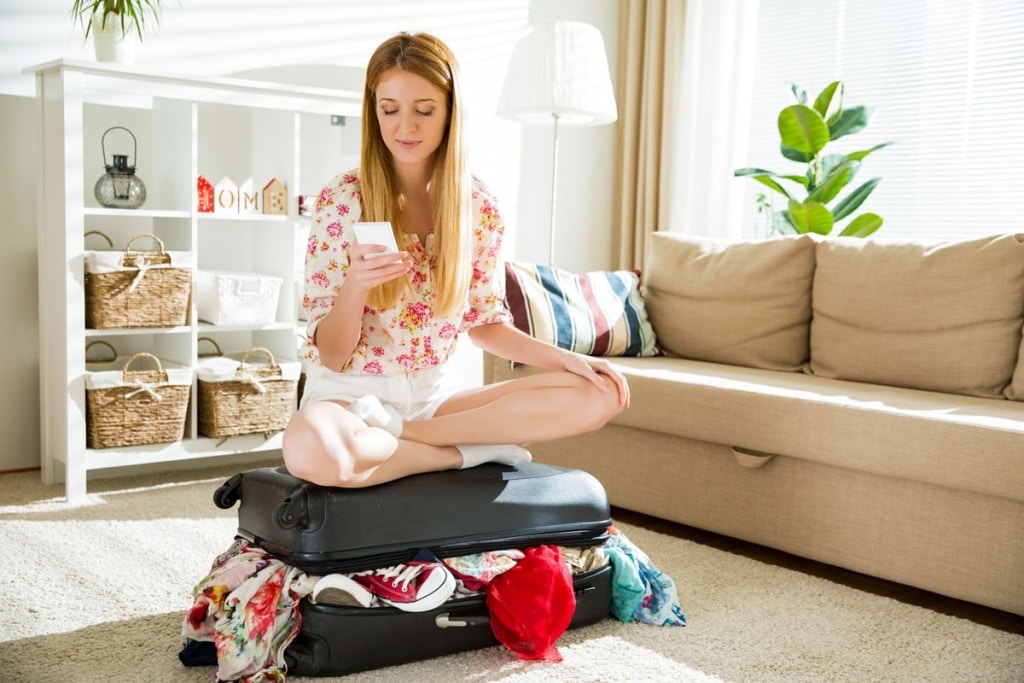 Travel Essentials to Pack for a Cruise
Whichever cruise ship you are joining, there are some essentials that you should bring regardless of the season, location and length of your cruise. These are the items you should never forget when you go on a cruise.
Just letting everyone know that as an Amazon Associate I earn from qualifying purchases and I use that income to operate the blog.
Documents
You don't need to include folders of documentation in your cruise packing list. An ID and a passport are all you'll often need for personal identification. Have these photocopied and leave a copy in your luggage. In case you lose your handbag, you at least have a copy in your luggage. You can also scan them and save a copy in the cloud or send a copy to your email address for easy retrieval.
ID: Wherever you go, always have your driver's license or any government-issued photo ID with you.
Passport: This is another must-have when you're traveling. Although not all ports require to see your passport, always make sure that you have yours with you when you're on a cruise. (Also make a copy of your passport's ID page and keep it somewhere separate. It comes useful if your passport is lost.)
Visa: When you book your cruise, you'd be informed whether the destinations you're going to require visas or not.
Emergency contact list: Losing mobile phones isn't just a remote possibility. It happens a lot on vacations. Some are stolen; some are dropped or inadvertently left in a tour site. So, make sure you have a contact list and email address printed on paper in case this happens to you. You can also include the email address of your cruise line here.
Cash and cards
Credit cards and debit cards are accepted on board and in most shops at the port, but you should still bring some cash with you. Bring bills in different currencies if you're visiting several countries. Make sure you have small bills ready for tipping. It's customary to tip your tour guides and bus drivers. For tipping food servers and attendants, check local travel tips for tipping culture in that destination.
Bags
The number of bags you'd have to bring will depend on the length of your cruise. You don't have to bring all the bags you love though. Ideally, you should have one of each of these types of bag in your packing list:
Belt bag/Crossbody bag: A small bag that fits your cash, cards, phone, camera and other essentials is quite useful on tours. They're great for use when shopping or sightseeing. Tuck in a small reusable bag in case you'd need a bigger bag for purchases.
Carry-on: A backpack or a tote bag that can hold all your travel essentials and a day's worth of clothing can save you the hassle of having to wait for your luggage. In case of emergencies, it'll also be more convenient to have your needs packed in one easy-to-carry bag.
Luggage: Bring one small luggage with wheels for a weekend cruise even if your clothes can fit inside a big backpack or duffel bag. It can be a long walk from the port to the ship so packing your stuff in wheeled luggage makes it easier to carry your things.
Medication and First Aid
As with any vacation, you should bring your own medicines and a small first-aid kit. When deciding what to pack for cruise, list all the common medications you use. Your list should include pain relievers, anti-diarrhoea and anti-allergy. Motion sickness medicines are also must-haves even if you have sea legs. If you're taking maintenance meds, bring more than enough for the length of your cruise. You should always have extras in case of emergencies or travel delays.
Toiletries
Cruise ships provide basic toiletries such as shampoo conditioner, soap, toothbrush and toothpaste. However, they may not always be to your liking so it's best to bring your own. Aside from these, here are other toiletries to include in your cruise packing list:
Sunscreen: Regardless of where and when you're going on a cruise, have a bottle of sunscreen with you. Bring tons when you're going to sun-soaked areas when you'd need to re-apply after swimming or sweating.
After-sun lotion or aloe gel: You don't want to ruin your cruise with a nasty case of sunburn. Slather on some aloe gel after staying outdoors.
Lip balm: Always have a tube of Chapstick or any other lip balm in your handbag to avoid chapped lips due to sun exposure or windburn.
Clothing
The amount and type of clothes you should bring would depend on which cruise you're on, your destination and the season. But there are clothing that you should have regardless of these. Make sure you pack the following in your luggage:
Underwear: Lots of it! Bring lots of extra underwear as you might need to change undies 3–4 times a day especially if you swim both in the morning and in the evening.
Swimwear: Bring at least two sets so you can wash and dry them alternately in the bathroom.
Beach cover-up: Bring a beach cover-up that can double as a casual outfit for shore excursions. A sundress would be perfect for women.
Formal wear: Cruises usually have formal nights where everyone is required to dress up for dinner. For men, a collared button-up shirt and tie with a coat would be fine. Women should have a cocktail dress or a ball gown with them.
Casual clothes: Make sure your packing list includes comfortable clothes for tours, beach outings and just lounging on board. The amount of clothes you'd have to bring depends on your length of stay and the activities you'd be engaging in. Read the travel brochure provided by your cruise liner for additional tips on what to pack for a cruise.
Sweater: Even if you're in a tropical destination, nights can be breezy while you're at sea. Include at least one sweater in your cruise packing list.
Footwear
Resist the urge to bring one pair of shoes for each outfit you'd wear. There isn't much storage space in your cabin and you also wouldn't want to bring more than you actually need. You can get by with packing just three types of shoes if you're not engaging in any special activity.
Flip flops: Bring anti-slip ones you can use while swimming or relaxing on board.
Walking shoes: Comfortable closed shoes are essential when traveling. Flip flops may be comfortable but not when you'd be walking on tours or exploring different sites.
Dress shoes: You'd need one pair of dress shoes for formal night. Even on longer cruises, you can get by with just one pair if you bring one in a neutral colour and match all your outfits with it.
Accessories
You do want to pack light when you travel, but there are some accessories that you should never be without.
Power bank or portable battery: In this digital age, packing portable batteries is absolutely necessary. Have at least one in your handbag or backpack in case your mobile phone or camera runs low on battery while on an excursion.
Outlet adapter: Staterooms usually have just two outlets, one US and one European. If you have multiple gadgets, these two wouldn't suffice. Packing a universal adapter allows you to charge more gadgets at a time.
Small torch or flashlight: Packing a small flashlight in your bag can be handy not only during emergencies but also for other situations.
Pashmina or scarf: A pashmina is a lightweight alternative to heavy sweaters. It can easily be stuffed in your handbag but is still reliable enough to keep you warm in cold breezy nights.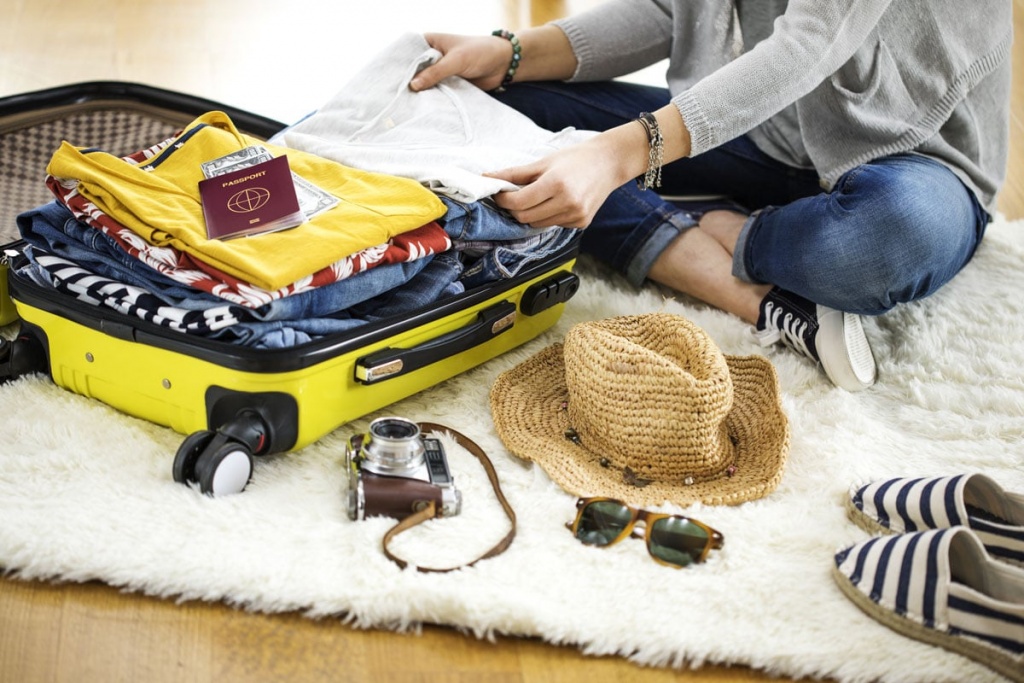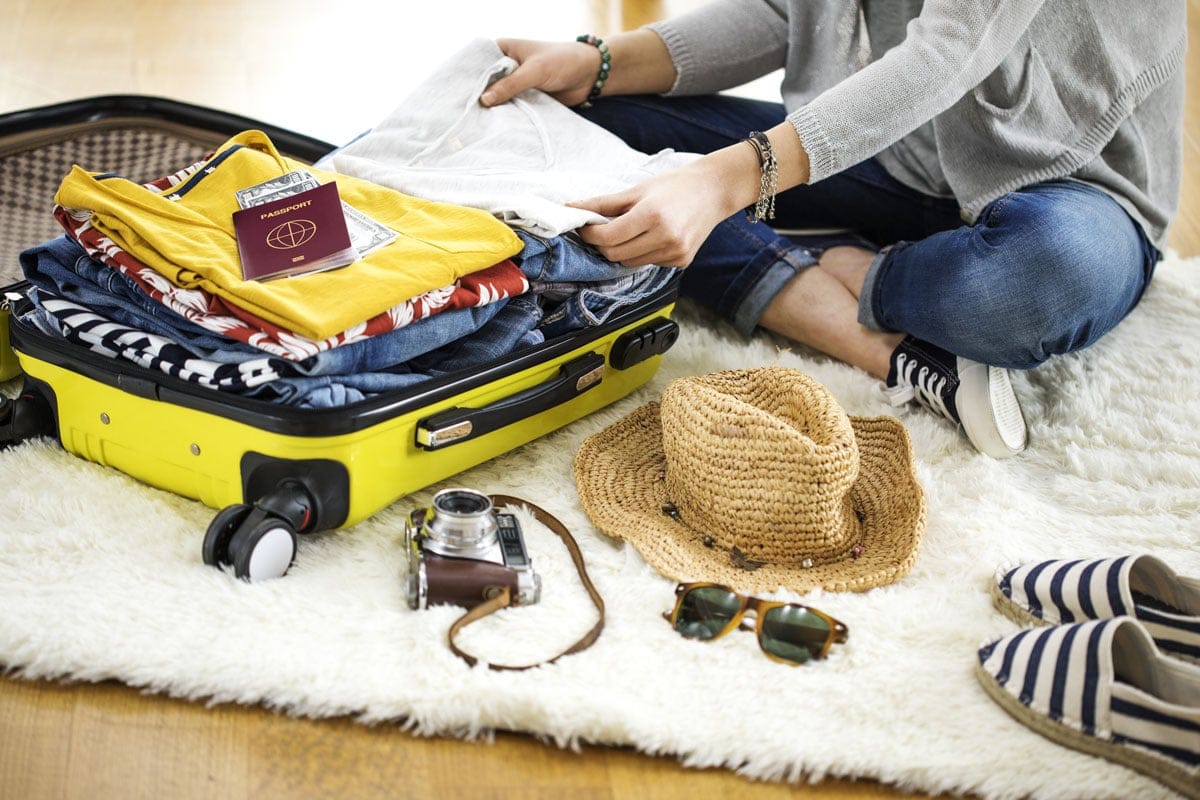 Cruise Packing Tips Based on Length of Cruise
Cruise packages are available for as short as two days to as long as eight months. Overnight cruises and those that last just a couple of days don't call on any ports and just take you out to sea. The longest world cruise takes over 245 days and goes to 59 different countries.  In this section, you can read packing tips depending on how long your cruise is.
What should I pack for an overnight cruise?
One backpack or overnight bag will suffice for an overnight cruise. Aside from your travel essentials, two to three casual outfits would be more than enough.
What should I pack for a 4-night cruise?
Four nights is enough for a short and sweet getaway. There may not always be port calls for a cruise this short but there would definitely be plenty of fun to do on board. A 4-night cruise would have one or two formal nights, so bring a couple of fancy outfits.
What should I pack for a 7-day cruise?
7-day cruises provide you enough time to explore more ports and relax on board. Packing several resort-casual clothing and at least a couple of swimwear and cover-ups is necessary. Prepare formal clothes for at least two nights and three semiformal occasions. Choose outfits you can mix-and-match, so you won't have to bring that many clothes. Make sure you have comfy walking shoes to wear on tours.
What should I pack for a long world cruise?
World cruises last an average of 120 days or about four months. Even if it lasts this long, you shouldn't be packing your entire wardrobe. Laundry services are available on the ship and are usually part of the package for long cruises. Read the laundry packages before sailing as some charge the same rate as hotels, while others charge a fixed price per laundry bag.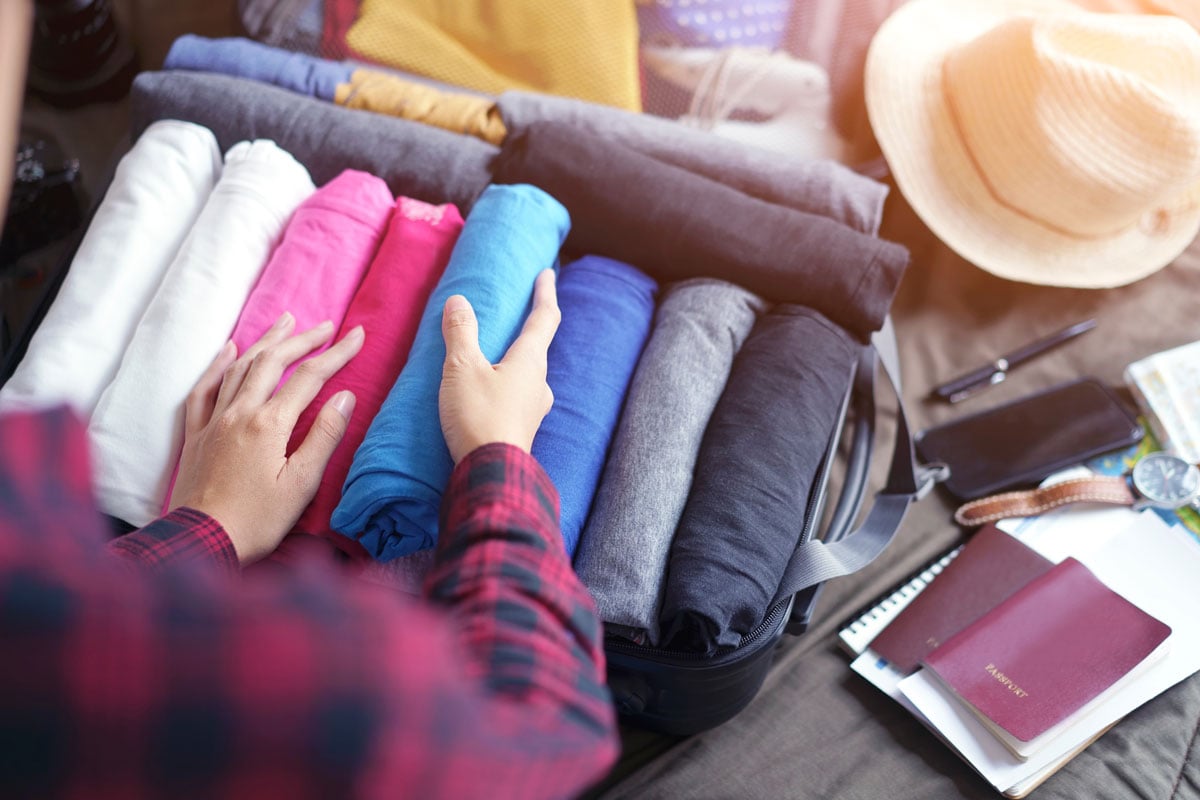 Cruise Packing Tips Based on Location
Aside from the travel essentials, there are destination-specific items that you would need to bring. Your cruise packing list would depend on the climate, the ports you're going to visit and the activities you'd be engaging in. Here are some tips on what to bring:
What should I pack for a Caribbean cruise?
Swimming – lots of swimming – is ubiquitous in a Caribbean cruise. Bring at least three swimsuits and three cover-ups even if you're on a short cruise if you love to swim. Also, bring travel-size detergent so you can wash swimsuits in the bathroom between wear. You'd also need to bring sun protection items such as wide-brimmed hats, sunglasses and SPF lotion.
For your wardrobe, bring comfortable clothing like cotton shirts and linen pants. Sundresses double as casual wear for tours and as beach cover-ups. While Caribbean cruises often have very casual dress codes, don't forget to pack at least one set of formal wear.
What should I pack for an Alaskan cruise?
Most Alaskan cruises are scheduled during summer. However, even summer weather varies dramatically. It can be in the high 70s on warm sunny days or way below 40s on rainy days. The best way to deal with such weather changes is by packing clothes that you can easily layer. To ensure that you keep warm on chilly days, wear a comfortable base layer. You can also keep warm with a scarf and a pair of lightweight gloves.
Another essential for an Alaskan cruise is a rain slicker or poncho. Alaskan weather is always cool and damp even during the summer season. A rain slicker keeps you dry while still being light enough to wear on warmer days.
Alaskan cruises also involve trips into rugged wilderness. You'd need a pair of sturdy hiking boots to manage a bit of hiking on rough terrain. Bring a small bottle of insect repellent when you go exploring. Most people take this for granted, thinking that there are no insects in Alaska. But there are plenty of mosquitoes there, especially during summer.
Polarised sunglasses are also essential when exploring Alaskan outdoors. These glasses cut down glare from water and snow and block out harmful UV rays.
What should I pack for an Asian cruise?
Asian cruises usually take you to hot and humid destinations in Southeast Asia so it's best to pack light and loose cotton clothing. Bring a long scarf or bandana to protect you from the sun during the day or to keep you a bit warm on chilly evenings. It also doubles as a beach cover-up for impromptu swims when you don't have any towel with you.
There are lots of beaches to explore and plenty of water activities to do so bring waterproof bags, underwater cameras and swimming gear. It's advisable to bring your own snorkel and mask so you won't have to rent them at every beach you visit.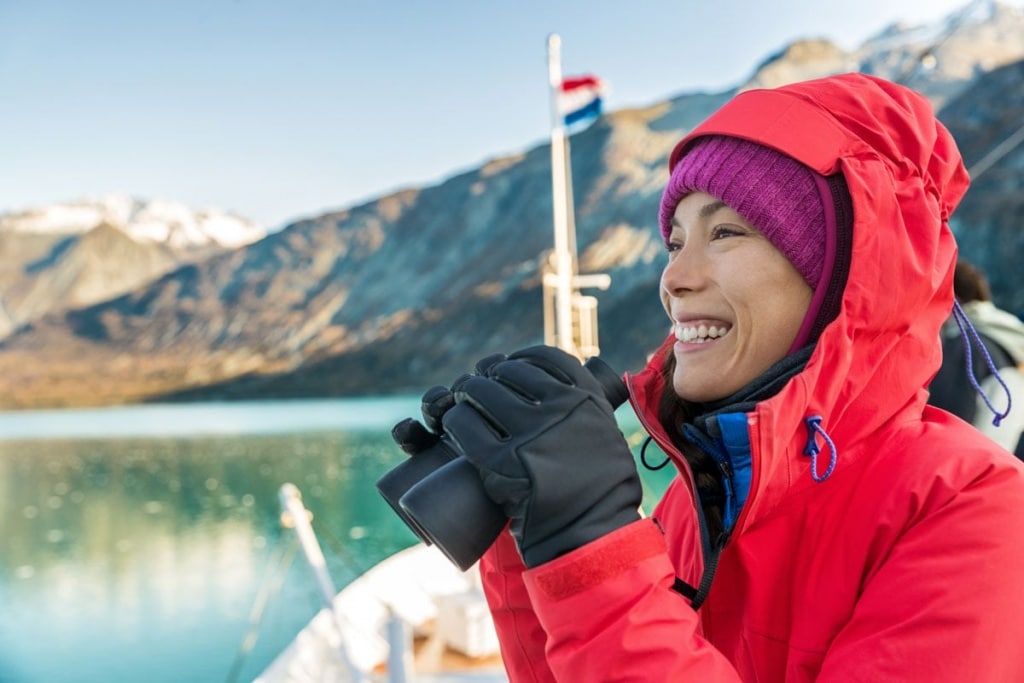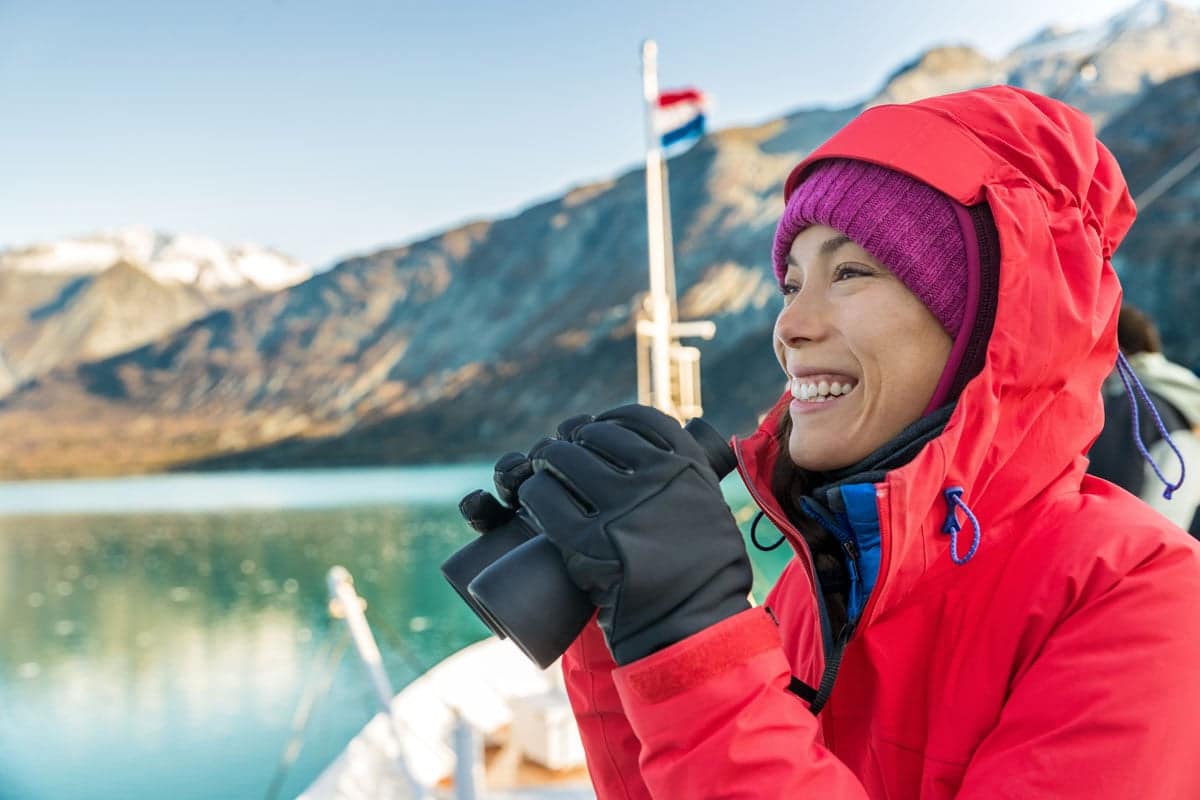 10 Useful Items to Bring When Packing for a Cruise
When you're embarking on longer cruises, you'd want your travel to be more comfortable and enjoyable. Here are some items that may not be necessary but are very convenient to have.
Reusable water bottle
Bottled water is quite expensive at ports and in tourist destinations. Moreover, it's not environmentally friendly. In all your travels, bring a reusable water bottle to save money and save the earth. On a cruise, fill it up before leaving for an excursion. Even better if you can bring a heat insulated stainless steel water bottle.


Ziploc bags
Ziploc bags or any resealable plastic bags serve multiple purposes. They can keep your stuff dry or prevent wet stuff from getting everything else wet. They can be used to keep your medicines organised. They also come in handy when you want to grab snacks-to-go from the sandwich bar. Always bring a few ones in your luggage when you travel. Keep one or two of them in your tote bag or backpack.


Granola bars
Packing snack bars ensures that you never go hungry. Make sure you always have one in your handbag. Leave extras in your luggage, and just grab one before heading out.
Poo-Pourri
Stave the stink off with this magical fluid that can effectively mask bathroom odour. Cruise ships don't have fan vents to help get rid of the bathroom odours. But a few spritzes of Poo-Pourri on the toilet water before you go create a seal on the surface that keeps odours away.


Wrinkle-release spray
Flat irons aren't allowed onboard. Some people hang their clothes in the bathroom with the shower on hot to remove wrinkles, but this isn't always effective. Wrinkle-release sprays can be bought in small bottles. Just spray on the wrinkled item, hang in the closet and wait for the wrinkles to disappear. You can also make your own with a small spray bottle, a dryer sheet and some water.


Pop-up mesh laundry basket
Pop-up baskets are perfect for keeping your dirty laundry organised and away from the floor while on the cruise ship. Mesh laundry baskets fold flat and are lightweight, so they aren't cumbersome to bring.


Dryer sheets
Tuck a few dryer sheets inside your luggage to keep your clothes smelling fresh. Bring some extras to line cabin drawers and closets to remove the musty smell. These can also be used for DIY wrinkle-release sprays.
Magnetic hooks for cruise cabins
Storage and hanging space are very limited in cruise cabins. Add some extra space to organise your things using magnetic hooks. Cabin doors and ceilings are made of metal and can hold magnetic hooks well.


Gym outfit
Most cruise ships have a nice gym and offer exercise and yoga classes. Bring a gym outfit that you can mix and match with other comfortable clothing so you can also use them on tours.


Dry bag or waterproof case
A small waterproof case can keep your phone, IDs and cash safe whenever you're out and about during excursions. If you're going to swim in crowded beaches, a dry bag eases your worry of losing stuff on the beach. Just put all your valuables in a dry bag and bring it with you when you swim.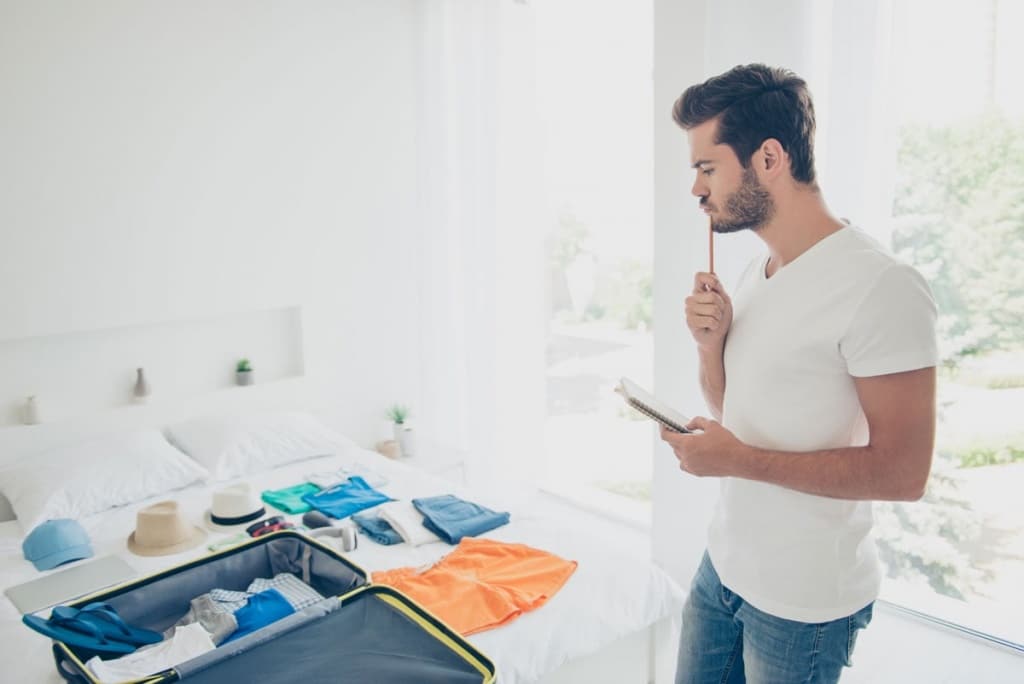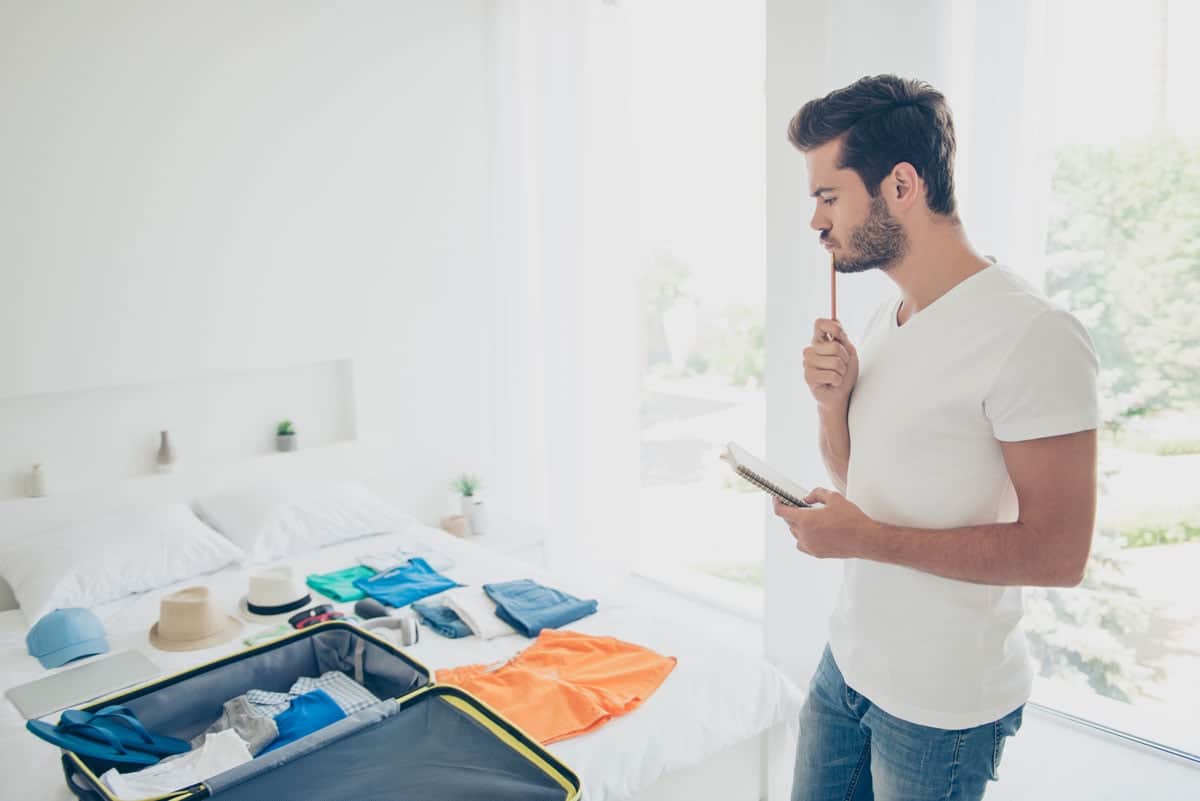 What should you NOT bring on a cruise?
We've gone over the things you should pack for a cruise. Now, let's talk about the things you should never bring with you even if you want to.
Don't bring alcohol and beer. Guests are only allowed to bring one bottle of wine or champagne but not liquor, beer and other spirits.
Pepper spray is considered a weapon and is prohibited onboard. So are tasers. Leave them at home lest they end up being confiscated at the port.
Anything that can start a fire isn't allowed on board. Resist the urge to pack candles, electric blankets and heaters.
A drone camera isn't allowed on the ship. It may give you that perfect aerial shot but it's absolutely prohibited on board.
That's all. Carnival and Royal Caribbean also have blog posts with travel checklists but those lists are very short.
Let us know in the comments if we missed something important or useful from this cruise packing list!