The latest addition to the P&O Australia fleet, Pacific Aria, is scheduled to make its debut voyage this November. The Aria will depart from Sydney and relocate to Brisbane, from where it will access all the best exotic locations of coastal Australia and the South Pacific. The totally refitted vessel, formerly a member of the Holland America fleet, is set to showcase a revolution in onboard dining amenities and luxury travel.
Before arriving in Australia, Pacific Aria is undergoing a thorough transformation. Passengers will be treated to new cabin designs and furnishings, a mouth-watering array of dining options and culinary styles, and all-new activity areas. Pacific Aria is set to become a genuine ambassador and popular member of the P&O Australia fleet.
Pacific Aria was originally built in 1993 by the Italian shipbuilding company Fincantieri and was sailing as Ryndam for the Holland America Line.

The Pacific Aria advantage
Pacific Aria is slightly smaller than other P&O ships, but don't let that be a deterrent. The Pacific Aria advantage is her ability to access ports that are off limits to other vessels, such as Mooloolaba on the Sunshine Coast. The itinerary for Pacific Aria voyages in late 2015 through 2016 is jam-packed with fun and adventure. From the Pacific Islands, PNG, the Great Barrier Reef, and even Sydney on Australia Day 2016, Pacific Aria showcases the best of Australian cruising.
There is no place in the world like the South Pacific, and the home port of Brisbane, close to the islands, gives passengers full value for their money. A scheduled 18-night voyage to the islands is sure to be a favourite – visiting Vanuatu, Fiji, Tonga and Samoa.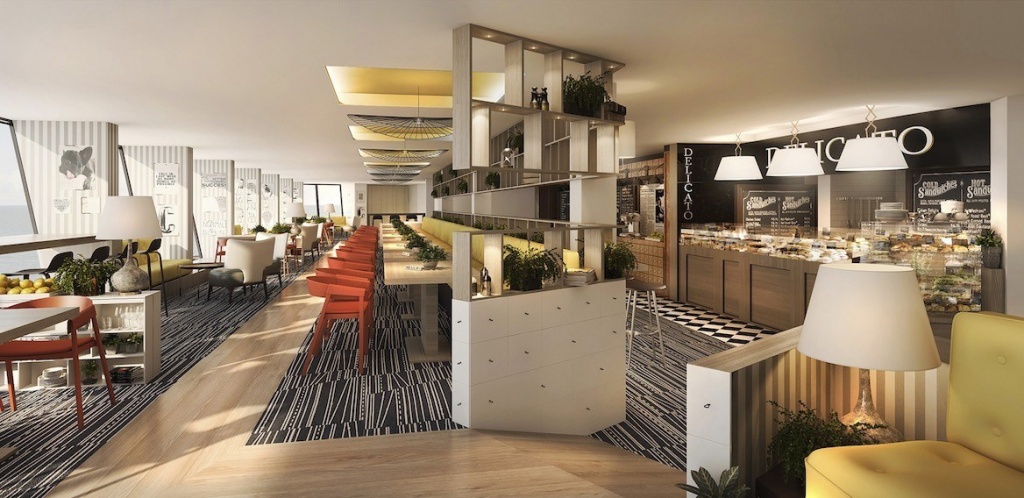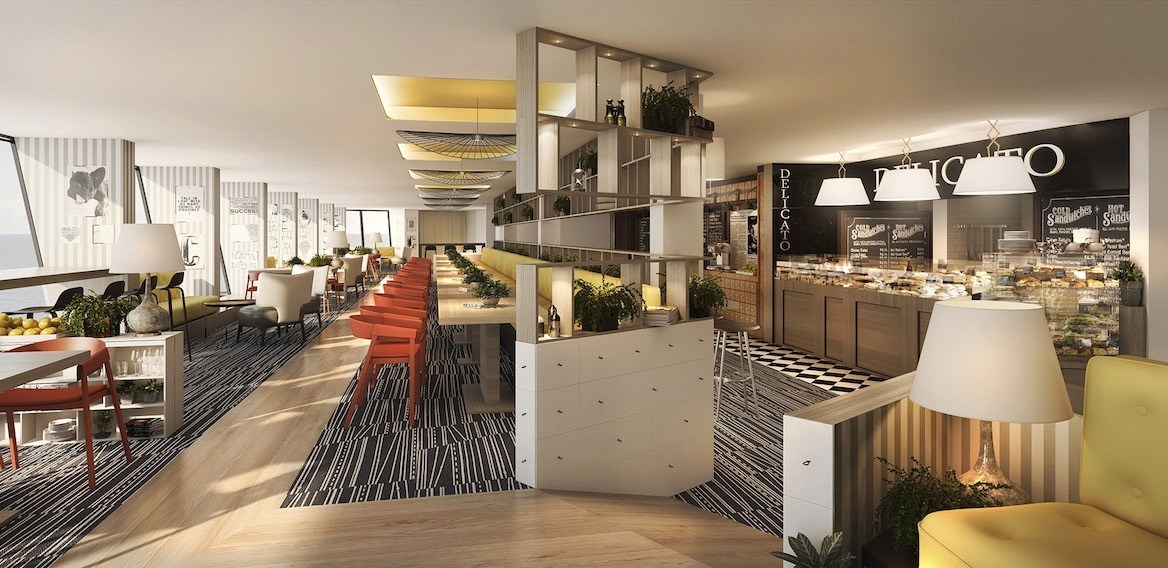 A revolution in cruise dining
Major innovations on the new-look Pacific Aria include dining options and layouts that have tongues wagging. The vessel is at the cutting-edge of floating food culture and has moved on from the traditional cruising buffet experience. "The Pantry" eating area more closely resembles an upmarket food court with a relaxed and comfortable vibe. Patrons will be able to choose from food outlets that serve everything from fish and chips to gourmet deli items. According to Tammy Marshall, P&O Cruises senior vice president, the concept is charting new waters.
"It will be a haven for food lovers, offering a contemporary relaxed vibe as guests indulge and discover what's in The Pantry," Ms Marshall said.

Restaurants on the Aria range from laid-back casual to exotic and intimate. In total, there are 15 bars and restaurants catering to every taste. From traditional Asian cuisine at Dragon Lady, to mouth-watering Mediterranean dishes at Angelo's Italian restaurant, the Pacific Aria has all dining options covered. The only cruise dining tradition that holds true is the advice to bring a second, slightly larger set of clothes with you on the cruise, in case of an expanding waistline.
Guests are also able to upgrade their own cooking skills while onboard. The ship's Open Kitchen includes a culinary school with a Chef's Table dining area. Celebrity chef Luke Mangan has also stamped his name on the Aria dining options, with his Salt Grill renovated and renamed the Salt Bar Grill. The Cellar Door boutique winery style experience is guaranteed to be a hit, especially as the Aria will be voyaging on a 5 night Hunter Valley Cruise prior to the Sydney Harbour Australia Day extravaganza.


Luxury aplenty
Refurbishments are not limited to the indoor experience either. The pool area has an entirely new look resembling an up-market residential complex, complete with outdoor rugs and day beds. The classy elegance is enhanced at night by lamplight reflecting off sheer white curtains, providing a serene ambiance.
Pacific Aria prides itself on providing the best of cabin privacy and comfort. Every bathroom has been renovated to match and exceed passenger expectations. Spa baths are now the norm in balconies, suites and penthouses. In fact every facet of the ship has been upgraded in keeping with the P&O experience.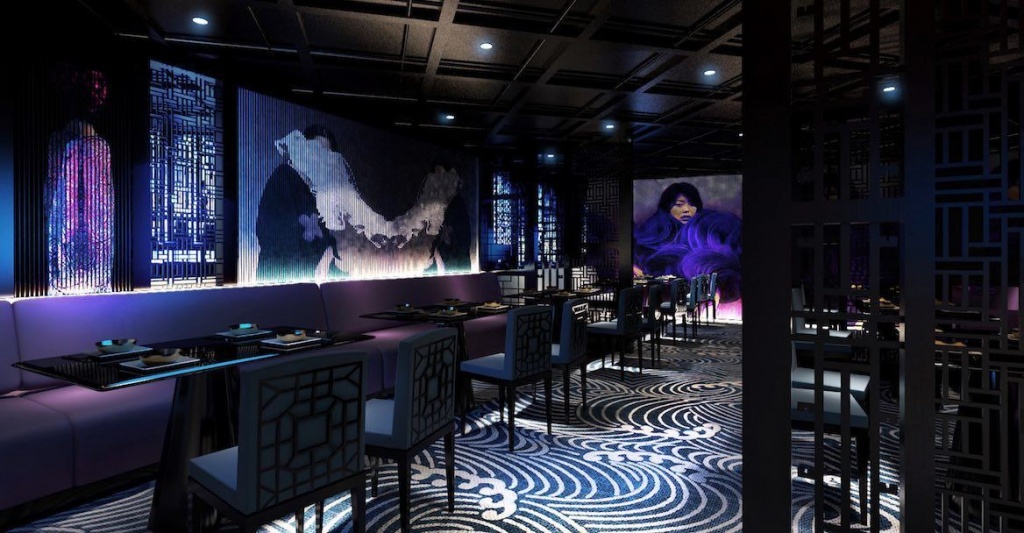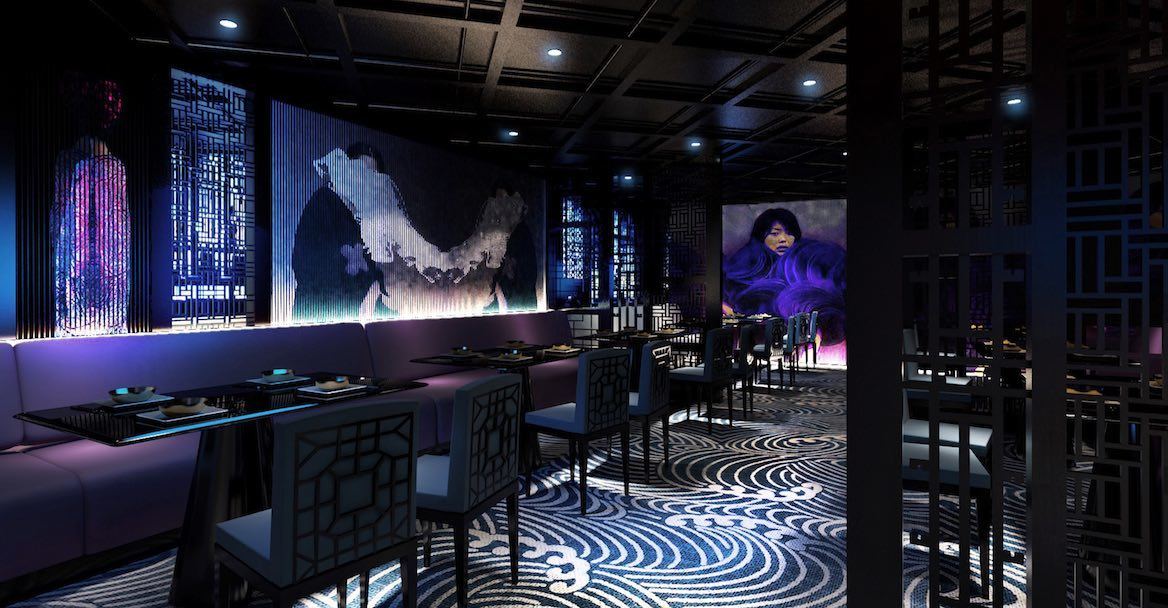 Night-life
P&O is known as a quality cruise line catering to all walks of life, and especially favoured by couples desiring an intimate environment, with options for enjoying by night or day. The Cinema is ever-popular, and hosts a variety of popular movies, cult classics and new releases. When it's time to let your hair down, head for the MIX cocktail bar or Dome nightclub to meet new friends and show off your latest and greatest dance moves.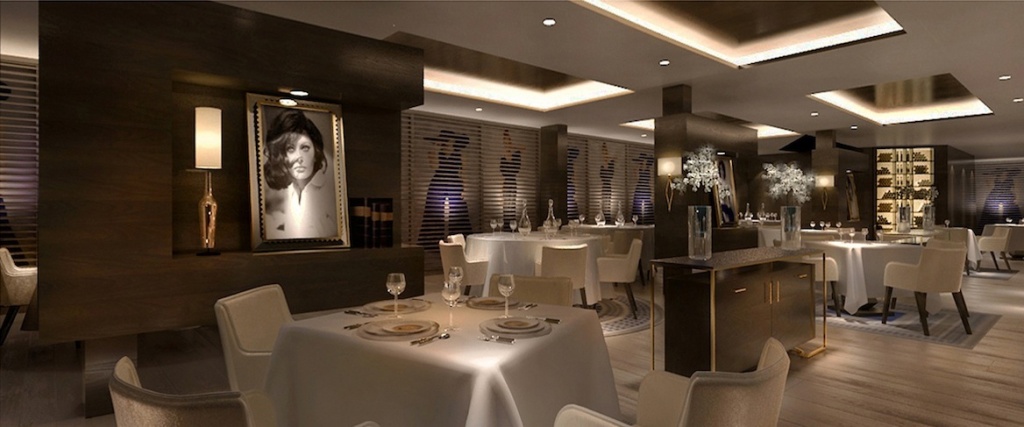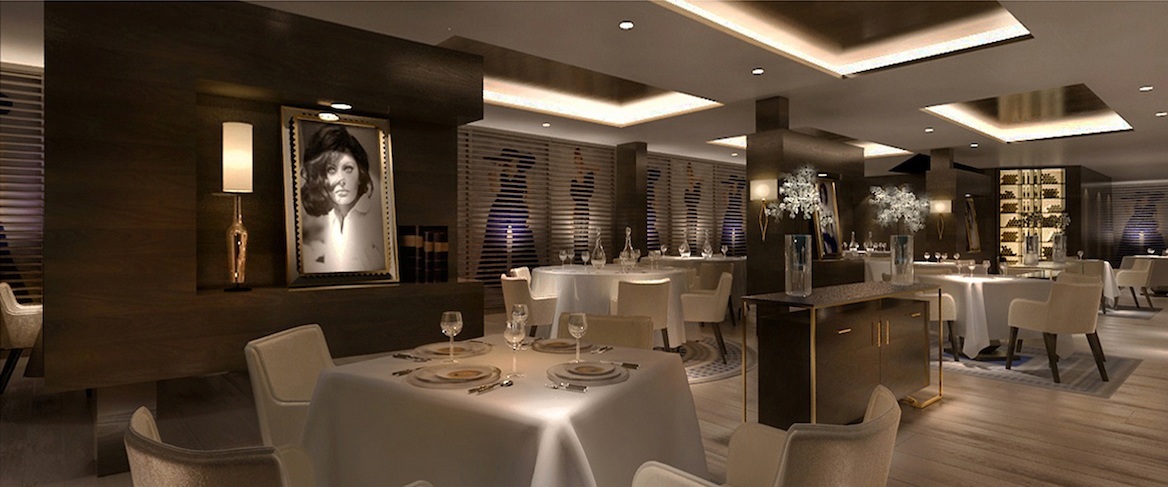 The kids cruising experience
Activities and attractions are all part of modern day cruising, regardless of the destination, and kids are not overlooked on the Pacific Aria. For youngsters aged 3 to 6, Turtle Cove will be a magnet. The Shark Shack is the perfect playground for those aged 7 to 10, and teens can make friends and experience the best of cruising at HQ. All kids programs are supervised by experienced and qualified staff.
The kids won't want you hanging around their domain, so it could then be time to head to the top deck, relax at the child-free Oasis, and spend quality time with your partner. The alternative swimming pool on the Lido deck is open for all ages. The P&OEdge program is an all pervasive attraction on the Aria, and includes an exhilarating zip line which passes over the top deck. Those who still have energy, or want to burn off some uninvited calories can test their skills at the climbing course on the ship's funnel.
Pacific Aria statistics
| | |
| --- | --- |
| Capacity | 1,500 guests, all berths |
| Decks | 9 guest decks |
| Built | 1993 |
| Max Speed | 20 knots |
| Length | 719ft / 219m |
| Weight | 55,820 gross tonnage |
Pacific Aria deck plan
You can download the Pacific Aria deck plan from here:


Check the 2015 Pacific Aria cruises here: cruisedeals.expert/pacific-aria-cruises-in-2015 
Let me know what you think of Pacific Aria in the comments!