Dawn Princess, launched in 1997, underwent refurbishment in 2009 and is now permanently based in Australia. The passenger capacity of 1,998 makes Dawn Princess a medium sized cruise ship in comparison with some of the recently launched mega-ships. Cruise ship design has moved toward innovative and exciting onboard attractions during the past decade, and although Dawn Princess doesn't boast all the latest thrills, its market is well and truly established with passengers who prefer the convenience and intimacy of a medium sized vessel.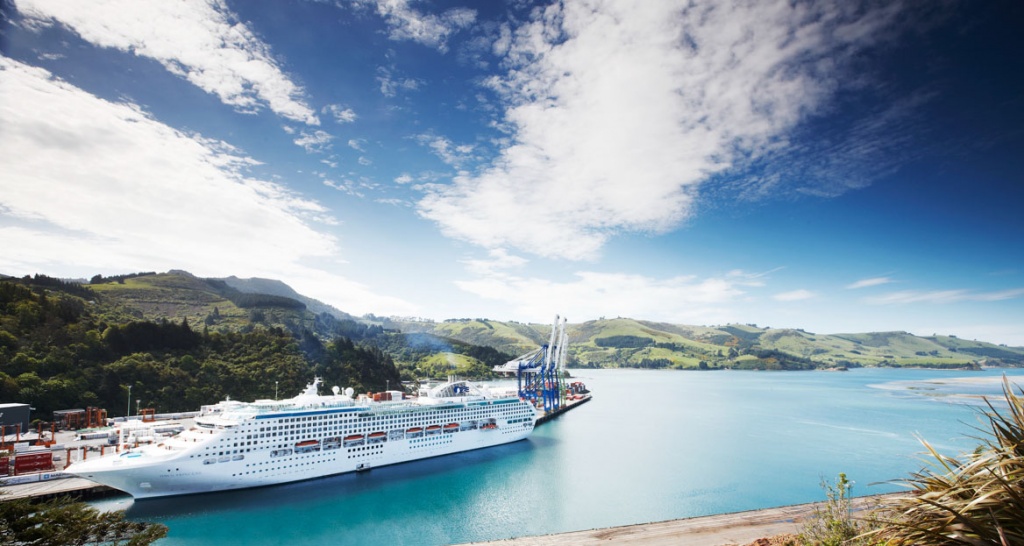 Australian and New Zealand vacationers have embraced the growing cruise holiday trend, and Dawn Princess is a favourite with locals and visitors from overseas. The familiarity of Australian currency, entertainments and onboard sports and games adds to the unique South Pacific feel of the ship. The recent upgrades have also helped propel Dawn Princess into the competitive cruise ship marketplace. 2009 improvements include the 'Sanctuary' adults-only sun deck, a huge outdoor movie screen and new carpeting and upholstery. The vessel also has over 400 balcony cabins providing indoor/outdoor appreciation of the ocean and scenery.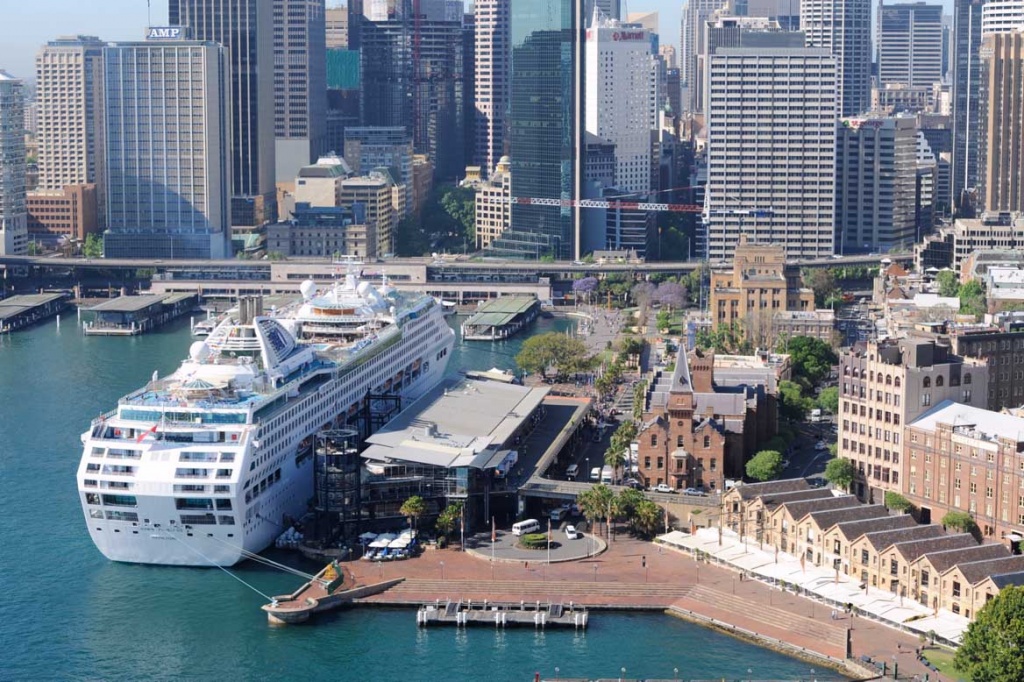 Although entertainment and dining options are not hugely expansive on Dawn Princess, the vessel does have highlights not found on other ships. Dawn Princess has two show lounges providing varied entertainment options on a nightly basis, plus a range of activities to keep passengers amused, entertained and educated such as ceramics, computer workshops and dance classes. There are also 3 swimming pools, 6 lounges, 7 restaurants and bars and 6 jacuzzies on Dawn Princess.
Cabins on Dawn Princess
There are 609 outside rooms on Dawn Princess including 410 with balconies. The vessel also has 19 wheelchair accessible cabins located both inside and outside. Personal touches in cabins include individual reading lights behind the bed and nearby self-service laundromats located on every cabin deck.
Suite accommodations include whirlpool bathtubs, double sinks, living area with sofa bed, walk-in closet, desk, armchairs, deluxe mattress, 2x TVs, luxury balcony furniture.
Balcony accommodations feature a private balcony, optional additional beds for extra passengers, floor to ceiling sliding glass doors, sun-loungers, ample closet space.
Oceanview cabins include twin beds that convert to queen size, mini-bar, 24 hour room service, phone, safe, air-conditioning.
Dining on Dawn Princess
There are two main dining rooms on Dawn Princess; the Venetian and Florentine. The décor is classy, elegant and suited to both group dining or an intimate setting. Traditional tables that seat eight diners prevail, although there are also several tables for smaller groups and couples. As expected in a cruise ship environment, choice is the name of the game and items include healthy menu and vegetarian options along with the traditional fare. Although seating is set for evening diners, open seating is offered at breakfast and lunch. Afternoon tea is also popular here, and passengers enjoy a variety of tea flavours and finger foods to the accompaniment of live music.
Horizon Court is a popular alternative dining option open around the clock. Located above the swimming deck, Horizon Court hosts a small but varied buffet with tasty breads, fresh fruits, salads, sandwiches, snacks, full meal options and a whole lot more.
Mediterranean food lovers are sure to be drawn towards La Scala Pizzeria for a slice of Italian pizza or tasty calzone. Takeaways are also available. Another popular option is The Balcony Grill which looks out over the pool deck. Here you can get your fill of burgers, fries and hot dogs to quell any sudden cruising hunger pangs.
Ice cream is another cruise ship essential, and perfectly suited to Dawn Princess sailings around the South Pacific. Sundaes is the place to get your free ice cream and popcorn to enjoy while watching a movie, and reasonably priced smoothies and iced coffees are also available.
For those times when you feel like kicking back and reposing in your cabin, room service is a simple phone call away, and you will soon be enjoying your choice of burgers, sandwiches, pastries or salads. You have no excuse to feel underfed on a Dawn Princess cruise.
Entertainment
Apart from the regular cruise ship entertainment diversions such as trivia and board games, art auctions and cocktail making demonstrations, Dawn Princess hosts @Sea events, with the computer class being the most popular. Here you can learn everything from computer basics to movie making. Ballroom dance classes are also very popular and a chance to show off new moves to your friends when you return home. There are onboard social groups for like-minded people, and even astronomy classes for those who want to broaden their knowledge.
Passengers can take a look behind the scenes on a cruise ship with the Ultimate Ship Tour, visiting interesting ship features such as the engine control room, funnel and galley. On longer voyages passengers can even learn to play golf, take up a dedicated fitness program or join a choir.
After a day of lounging around the pool or exploring onshore locations, passengers are ready to let their hair down. Choices include the 550 seat Princess Theatre or the Vista Lounge, where you can enjoy stage productions, musicians, comedy, and even late night dance-parties. Movies Under the Stars is a welcome attraction for the entire family, and complimentary popcorn and even blankets are provided while you enjoy the latest movie offerings viewed on the huge outdoor screen.
Relaxed and intimate venues are also found onboard. A cocktail at the Atrium Bar is the ideal way to people watch while being accompanied by string or piano music. For those who want to kick up their heels and dance the night away, Jammer's Nightclub features themed nights with music from the 50s to the 90s. The casino is another venue worth visiting, even for non-gamblers. Here you can choose to splash your cash around, or simply soak up the atmosphere in the company of the high-rollers.
Additional Facilities
Spa, sports and fitness regimes help passengers strike the balance between the high life and healthy living onboard Dawn Princess. The sauna and steam rooms are a welcome retreat, with special treatments ranging from massage to seaweed body wrap, teeth whitening and detox. Gym junkies are provided weights, treadmills, stationary bikes and resistance machines. Stretching, spinning and yoga classes are also available. There is no reason to feel cooped up while on Dawn Princess, which provides volleyball, basketball, badminton and paddle tennis. There is even a golf centre to ensure your swing doesn't get rusty while you are at sea.
Cruisers on Dawn Princess are spoilt for choice onboard and also with exciting and scenic holiday destinations. Popular itineraries include voyages on the east and west coasts of Australia, the best of New Zealand, and Asian highlights that include Singapore, Bali and Thailand. It's time to find out just why cruising is the fastest growing tourism sector in the 21st Century.
Dawn Princess Stats
| | |
| --- | --- |
| Capacity | 1,998 passengers |
| Crew | 924 |
| Decks | 15 |
| In service | 1997 (refurbished 2009) |
| Cruising Speed | 21 knots |
| Length | 856ft / 260.9m |
| Beam | 105ft / 32m |
| Tonnage | 77,441 GT |
| Installed powe | 46,080 kW |
Dawn Princess Deck Plan
Download the complete deck plan PDF here or click on the image below

Have you been on the Dawn Princess? Let me know what you think of the staterooms and restaurants!