The captain of a cruise ship oversees the entire operation of the vessel, including the crew, ship safety and accountability for best maritime practices. The captain works with other ship authorities in making sure all protocol is followed, including responsibilities in relation to cargo and passengers. A cruise ship captain is highly qualified, usually with decades of experience on ocean-going vessels. Using the latest technology and navigational aids, a cruise ship captain pilots the vessel, avoids hazards and plots the speed and course of the ship for a timely and smooth journey.
A cruise ship captain does much more than steer the vessel. A captain also keeps records of the ship's movements, interacts with guests, ensures customs and immigration laws are adhered to and maintains all documents and certification of the vessel. Captains are highly educated and qualified, with many years post-secondary education encompassing naval science, mathematics and sea based training. Further marine qualifications are also essential in order to become a captain, along with upgrades in certification as required.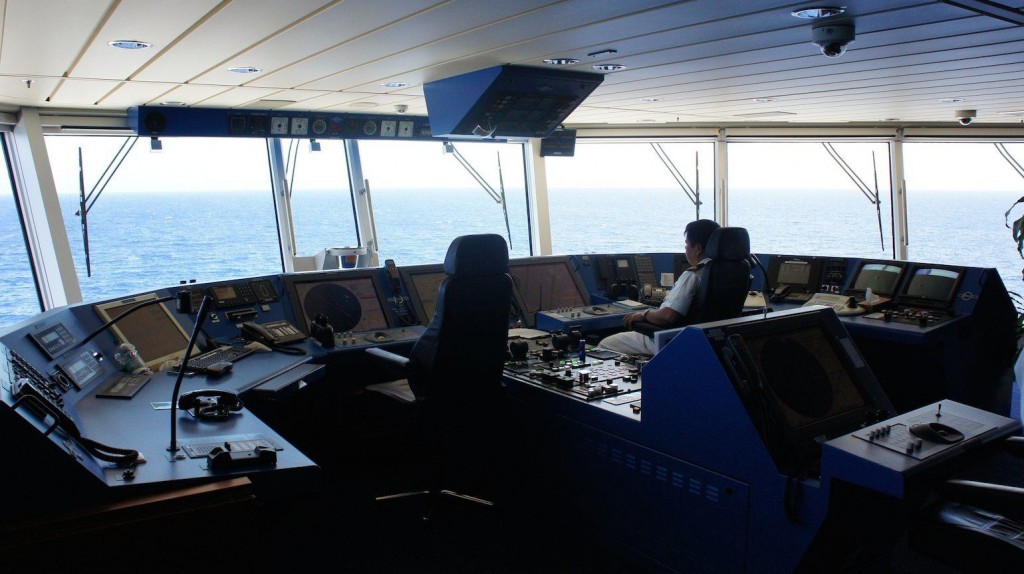 The cruise ship captain's role is comparable to being CEO of a large company, and driving the ship is a responsibility that is shared with other senior navigational officers. Department heads report to the captain regarding all aspects of the cruise ship, such as accommodation, entertainment and dining. A cruise ship requires highly competent staff overseeing a range of operations. A chief engineer, for example, takes charge of all technical operations including power systems, waste disposal and information technology. A cruise ship captain is also served well by the second in command, called deputy or staff captain. This role includes taking charge of the bridge and ship's navigation under the captain's orders.
Once at sea, the ship can be driven by autopilot, although navigation officers are on hand to monitor progress and ensure everything is functioning correctly. The number of staff on the bridge increases during departure and arrival at port, with the captain overseeing the responsibilities of navigation officers and keeping a close eye on ship systems. The captain takes full control of the ship during docking and undocking.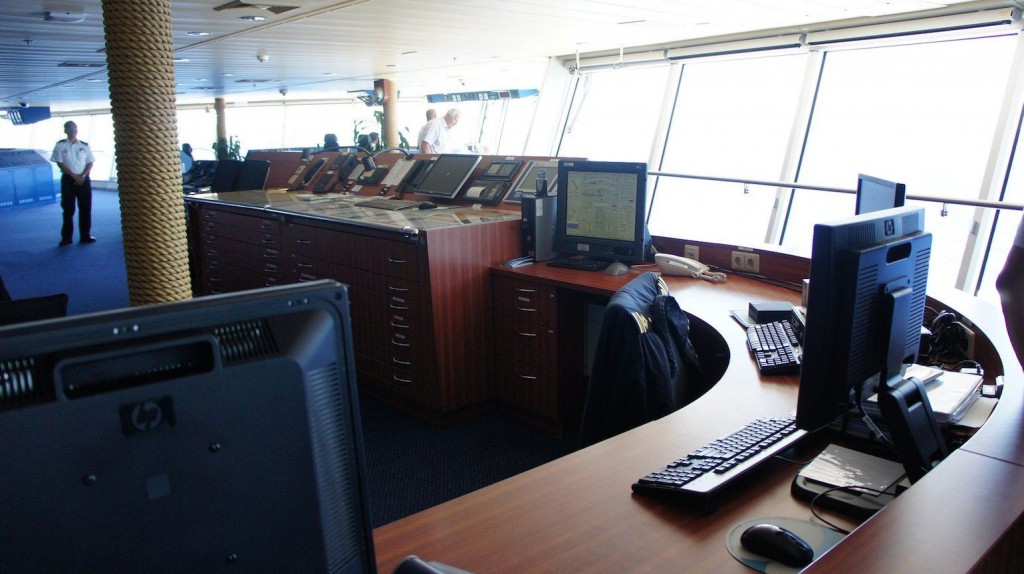 Being the captain of a cruise ship is truly a 24/7 job. The captain will be planning the upcoming voyage prior to completion of the current voyage, as turnaround times between trips is often less than one day. A captain is a capable and qualified manager, taking responsibility not only for the ship itself but for thousands of guests and the ship's crew members. Driving the ship is a captain's greatest responsibility but an aptitude for time management is essential in delivering outcomes that satisfy everyone.
It's true that life as a cruise ship captain is exciting, exhilarating and perfect for those with an adventurous streak. Visiting enchanting locations and meeting interesting people from all walks of life is a huge bonus. However, the cruise ship captain's role is one of complete dedication, full time service and enormous responsibility encompassing every aspect of the voyage.
Photos were taken by PWalter2009 and brownpau (first & second).