No nation, industry, or economy has been spared from the highly infectious coronavirus disease. As countries across the world continue to implement strict regulations, worldwide cruise operations remain suspended.
Cruise lines have faced many challenges over the years, including norovirus gastroenteritis outbreaks. However, COVID-19, which has caused the deaths of over 400,000+ people worldwide as of this writing, might be their biggest challenge yet. Amidst this global pandemic, the cruise industry is facing growing criticism for its response to the crisis.
So, what will become of the $45 billion cruise ship industry?
Here, we delve into the cruise industry's future. We will discuss the health and safety standards and measures that cruise lines need to implement to minimize the person-to-person spread of infectious diseases, especially COVID-19.
Are Cruise Ships Still Operating?
Several countries around the world have banned commercial vessels from operating within their waters, forcing cruise ships to leave their jurisdictions.
United States
In the US, there is currently an industry-wide No Sail Order. It was issued by the Centres for Disease Control and Prevention on the 14th March in an effort to curb the spread of the coronavirus. While it's still unclear whether the CDC will lift or extend the NSO, cruise lines are coming out with sailing dates even without published health and sanitation protocols.
The policy applies to all commercial vessels that operate in or intend to operate within US jurisdiction. Cargo ships are exempt from the order. It also doesn't apply to international voyages that operate outside of US waters. The policy was extended on the 15th April and will stay valid after 100 days have passed, which will be on the 24th July.
No commercial cruise ships will sail in US jurisdiction until the CDC revokes the NSO or the Secretary of Health and Human Services declares that the coronavirus no longer poses a threat to the country.
Australia
Australia also has a ban on cruise ships, which prohibits cruises carrying 100+ passengers from operating in the country. It was announced on the 27th March, and it was extended to the 17th September by the Minister for Health. Most of the cruise ships operating in the country's jurisdiction set sail when the travel ban was announced. Many of these vessels are currently docked in Manila Bay, Philippines, while some are in Singapore.
Since there are travel restrictions in place, passengers who've made cruise bookings should get in touch with cruise line companies for alternative options—full or partial refunds, rebooking, etc. There is a possibility that operations will resume during summer in Australia, so make sure to stay informed. As New Zealand's cruise ship ban expires on the 30th June, we might see looser restrictions between the now COVID-19-free nation and Australia.
As ports around the world impose strict travel restrictions, many cruise operators have cancelled or changed itineraries. The Norwegian Cruise Line, for instance, has cancelled voyages to Asia until the third quarter of 2020, while Oceania Cruises has suspended trips to said continent until June of the same year. Princess Cruise has also modified the itineraries of several of its vessels, including Caribbean Princess, Sapphire Princess, and Diamond Princess.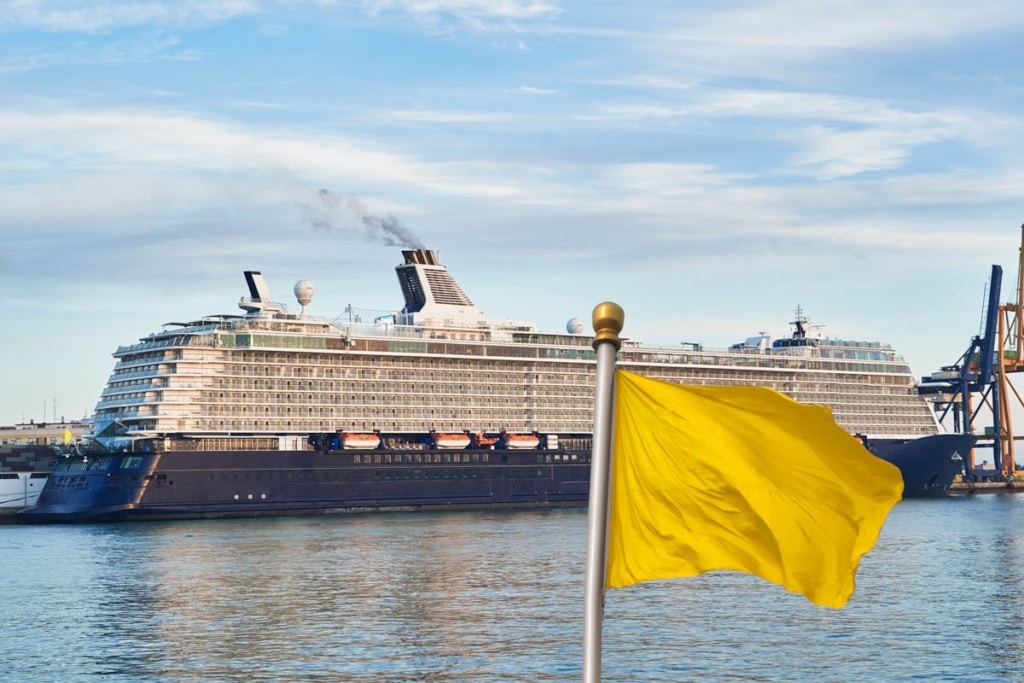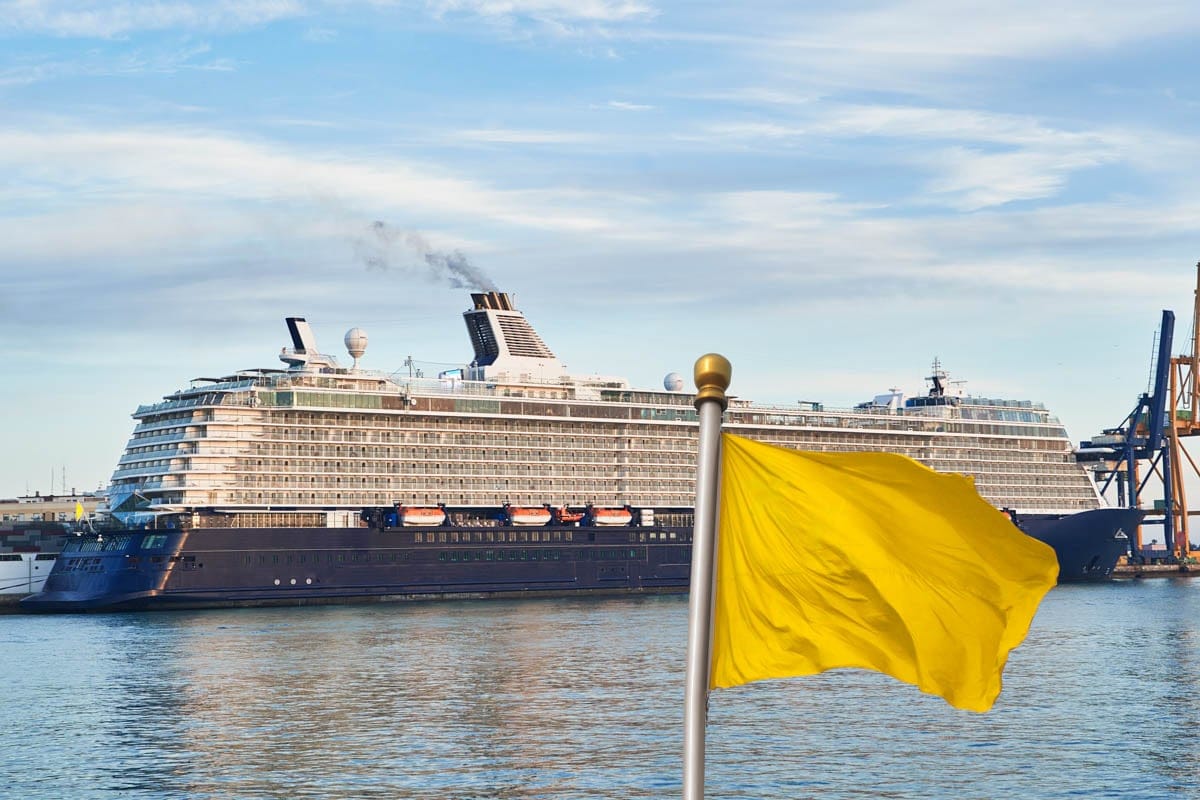 The Impact of COVID-19 on the Cruise Industry
Cruise ships unfortunately create the perfect breeding ground for infectious diseases because thousands of travellers are confined to small spaces over long periods of time.
Ban on cruise ships
Around 13 cruise ships have reported suspected or confirmed cases of COVID-19. To prevent the spread of coronavirus on cruise ships, the CDC issued an NSO, preventing commercial vessels to sail within US waters. Following the announcement, the CDC issued a Level 3 travel health notice on the 17th March, urging passengers to avoid cruise travel.
Needless to say, the suspension and cancellation of future voyages have impacted the cruise industry's financial performance. Carnival Cruise, in a statement, confirmed as much; however, they noted that they have yet to determine the full extent of the pandemic's impact. Although cruise lines are taking a financial beating from the pandemic, crew members who've lost their jobs yet are still stuck at sea are suffering the most from the crisis.
Stranded, unemployed workers
From hunger strikes to deaths, the deteriorating mental health of tens of thousands of crew members who are still at sea is a new crisis in the cruise industry. Companies are blaming the strict regulations of health authorities for preventing their staff from disembarking. In the US alone, around 100 cruise ships are waiting at sea, carrying 70,000 crew members. In a statement to the Guardian, the CDC reported that some cruise operators are opting to stay at sea to avoid potential legal and financial consequences.
Enhanced health and safety protocols
The CDC has also announced that they will work alongside cruise lines to implement rigorous health and safety measures that would allow their crew to return home. Cruise ships that have comprehensive NSO response plans can disembark their crew members for non-commercial travel. However, vessels that want to disembark crew members for commercial travel will have to meet additional requirements.
As of now, the CDC together with their federal partners are monitoring cruise ships within US waters to provide crew members with medical assistance on land if the ship is unable to deliver it. Emergency medical evacuations also do not require approval from the CDC.
New Onboard Health and Safety Protocols
Given that there is so much we've yet to know about the Coronavirus, there is a need to implement new onboard health and safety measures to protect the crew members as well as the passengers.
Here are some of the precautionary measures cruise lines intend to implement.
Onboard medical facilities
As part of the response plan that cruise lines need to comply with under the NSO, commercial vessels are required to have sufficient medical personnel, equipment, and supplies onboard. They must also lay out a plan for transferring sick passengers or crew members to hospitals on land if their medical facility is unable to deliver the care that they need.
Preboarding screening
The Cruise Lines International Association, which makes up 90% of operators in the industry, confirmed that its members are implementing precautionary measures. For starters, passengers with travel history to China, Hong Kong, and Macau within 14 days before embarkation won't be allowed on the cruise ships. The same goes for passengers with suspected or diagnosed cases of COVID-19.
Members of the CLIA are expected to implement various preboarding screening measures, including temperatures checks. They will also have extensive protocols for medical evaluations and screenings of passengers displaying coronavirus symptoms. On top of all this, cruise lines will have stringent cleaning and sanitation protocols to prevent the spread of the disease onboard.
Other cruise lines with similar protocols:
Princess Cruises
Dream Cruises
Royal Caribbean
Norwegian Cruises
Holland America.
Sanitation
So, is it safe to go onboard vessels that had confirmed coronavirus cases?
Earlier this year, the Diamond Princess reported 712 infections, 567 passengers and 145 crew members, and 10 deaths. A month after all the passengers and crew disembarked, Belfor Property Restoration sanitized the ship's 18 decks, 1300+ cabins, and common areas. It took 240 workers nearly a month to fully disinfect the vessel. Since the Diamond Princess had confirmed COVID-19 infections, the sanitation company performed a level-three clean-up, the most thorough of their sanitation services. It's the same level of service used to disinfect vessels with norovirus outbreaks.
The sanitation company had to remove and discard all soft materials such as linens and towels. They disinfected every nook and cranny of the ship, especially high-touch surfaces. They cleaned carpets, hard surfaces, and HVAC systems within the vessel.
Strict worker safety guidelines
Each member of the clean-up crew wore biohazard suits with full-face respirators, gloves, and boots. Their temperatures were regularly checked and recorded as well. Aside from strict worker safety guidelines, their protocol for disinfection details the types of chemicals for different spaces, as well as the methods for applying them. For instance, handrails, doorknobs, and other high-touch surfaces were wiped down, while low-contact non-porous surfaces were cleaned with an aerosolized mister. Lastly, it specified how the disinfection process should be documented.
Workers checked and taped off every room in the vessel to prevent recontamination. Following the clean-up, the Japanese health ministry presented them with a certificate verifying that the vessel was "fit to sail."
Medical protocols
Moving forward, Princess Cruises and several other cruise lines are expected to implement rigorous health and safety measures onboard to prevent future outbreaks. Perhaps the most important additions onboard are medical professionals who are trained to handle COVID-19. They can address passenger concerns about potential infections, and if necessary, they can screen patients for coronavirus as well.
Other important enhancements to the ship's health and safety protocol include free-flowing hand sanitizers, which will be added to entrances of dining spaces, buffets, and other high-traffic areas. The cruise line also intends to enhance their daily cleaning regiment by regularly disinfecting frequently touched surfaces.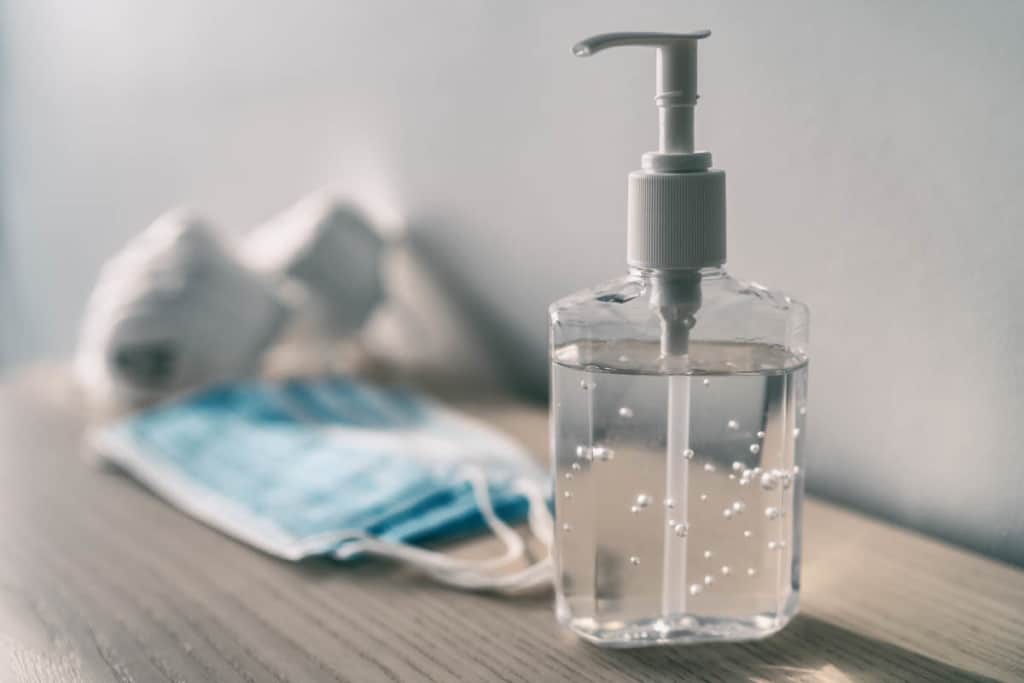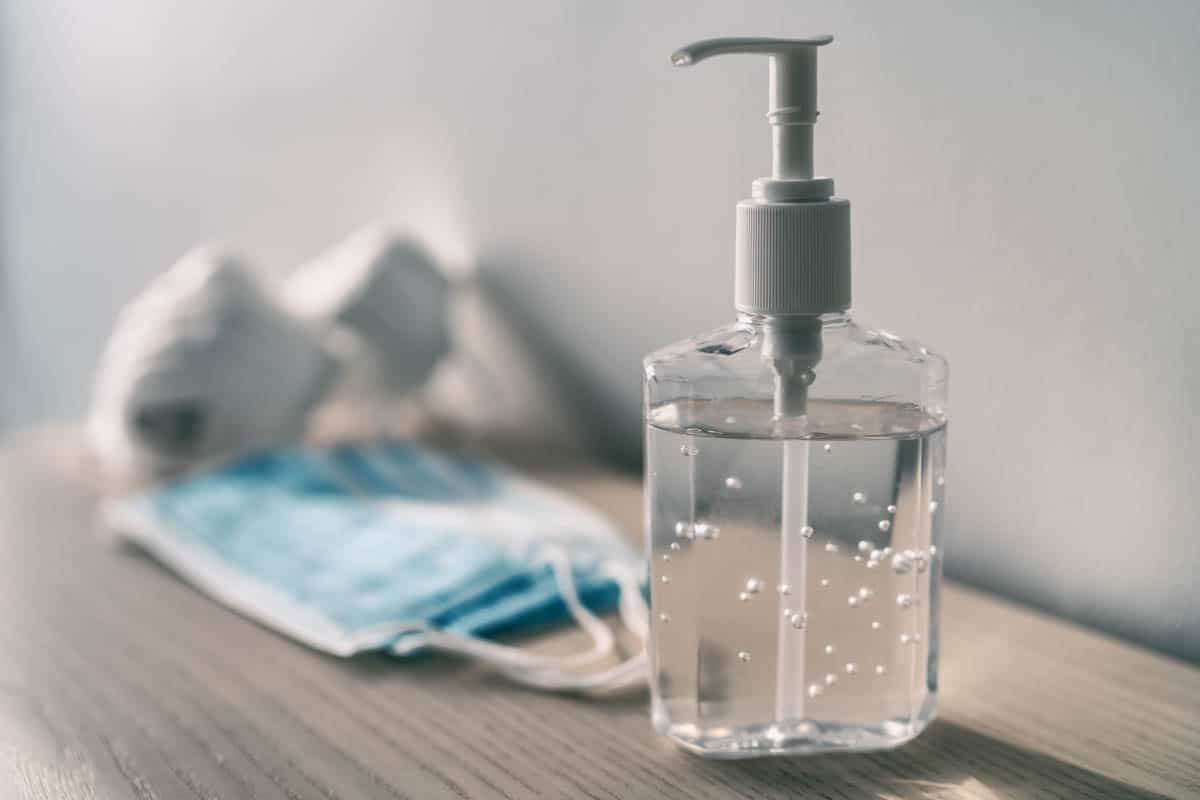 New Regulations
COVID-19 reshaped the cruise industry, for better or worse. Since the ban on cruise ships is expected to expire this summer, we might see an industry-wide effort to plan and prepare for outbreaks like this in the future. It goes without saying that this pandemic forced operators to come up with new regulations for outbreaks. At the same time, it pushed them to look into other preventative measures against infectious diseases such as by using plastic materials which aren't as conducive to germs.
Although not many cruise lines have announced long-term changes to their fleets, some may be underway. Take Princess Cruises for example. On their website, they announced that they are making health screenings at embarkation mandatory for passengers. They will also implement temperature checks and thermal scans. Some passengers might even have to go through secondary screenings if the vessel's health professionals require it. To protect the lives of thousands on board, expect cruise lines to deny entry to individuals who could pose serious health risks.
While COVID-19 is a highly contagious virus, it is also easily avoidable with proper sanitation habits such as frequent handwashing. Cruise lines are looking to install new sanitation stations on board and require strict sanitations regulations for the crew.
Should I Be Alarmed?
Whether there's a pandemic or not, passengers are always strongly advised to secure travel insurance that covers death and the repatriation of remains. Cruise lines won't pay for the necessary services and neither will the government. To protect your loved ones and yourself from unexpected tragedies, make sure to travel with insurance.
Given that health institutions around the world are still strongly advising against international travel, it might be best to skip your next cruise until conditions become a little better. If the restrictions will be lifted, do a bit of research on your destination, especially the health risks in the area. You must fully understand the risks as well as take the necessary precautions before committing to a cruise vacation amidst a global pandemic.
Takeaway
No one knows for sure if and when we can get rid of COVID-19; however, it's safe to say that it provided opportunities for the cruise industry to be better. CDC is already drafting plans for preventing and containing future outbreaks. It should be similar to their Vessel Sanitation Program, which was used to deal with past outbreaks of gastrointestinal diseases.
Various cruise operators are also coming up with their own health and safety protocols for COVID-19, which allows them to provide the usual cruise services without making their passengers vulnerable to contagious diseases. In the future, if rapid testing technology becomes readily available, cruise ships might equip their medical facilities with such solutions.
With enhanced health and safety protocols, competent medical professionals and crew, and wary passengers, there will hopefully be fewer outbreaks of any kind on cruise ships.
As of now, it is unclear what other rigorous protocols they might implement. Until then, stay tuned for updates to learn more about the future of the industry and cruise vacations.
What do you think about the situation? How will the new regulations affect your cruise holiday? Let us know in the comments!