Cruise ship passengers on board Celebrity Century will be among the first to experience the brand new Cruise Whitsundays maritime terminal, and excited locals are gearing up to provide a warm welcome. The ship is scheduled to arrive at the Port of Airlie on December 4, with 1,800 Celebrity Century guests enjoying Queensland hospitality and attractions.
Convenience and comfort
Volunteers will be on hand to assist Cruise Whitsundays staff with the tourism influx at the new terminal, which is a short walk to the famous Airlie Beach. The Port of Airlie terminal complex also includes the new Heart of the Reef Bus Terminal designed to conveniently transport visitors to local attractions. Nick Hortle, Cruise Whitsundays CEO, expects Celebrity Century to be one of many cruise ships that include the Cruise Whitsundays terminal in their stopover itineraries.
"We're very excited and hope it will be an awesome experience in a brand new purpose-built terminal that's been designed with the comfort and safety of passengers in mind first and foremost," Mr Hortle said.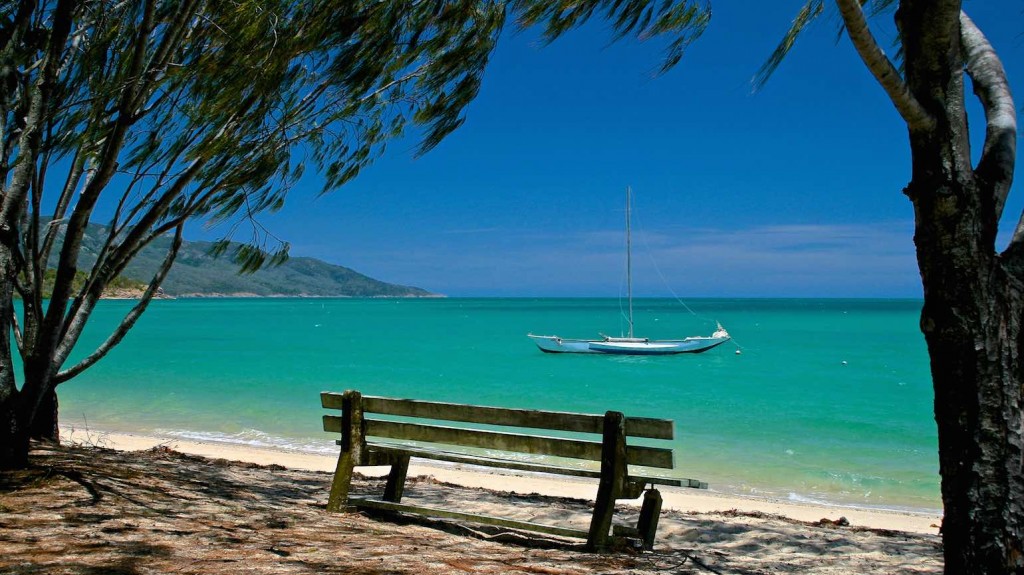 Airlie Beach increasing in stature
The past decade has seen cruise ship numbers visiting Airlie Beach dramatically increase, and the new terminal is designed to capitalise on that growth for the benefit of the entire region. Local businesses are mostly reliant on tourism, and business owners are encouraged by the expected upturn in custom. Jeff Aquilina, Director of atHotel Group, said "The cruise ship passengers spend substantial disposable income in the region and spend money in the town, so cafes, restaurants, and retail networks throughout Airlie Beach see increased trading on the days the cruise ships are in town."
Airlie Beach is well known as the gateway to the Whitsunday Islands, and the new cruise ship terminal is certain to increase its exposure as a desirable destination for visitors from around the world. The magnificent Great Barrier Reef is a mere stones-throw away, as are some of the most impressive islands in the region, including Daydream, South Molle and Long Islands.
Attractions aplenty
Attractions at Airlie Beach include diving and snorkelling, the majestic Cedar Falls, horse riding, kayaking, Saturday markets, and restaurants and bars offering a huge range of dining and venue alternatives. Sightings of whales, dolphins and giant sea turtles are common, along with abundant colourful fish amidst the bedazzling coral reefs.
More than 40 major cruise ships are scheduled to visit Airlie Beach in 2015, including P&O 'Pacific Dawn', Royal Caribbean Cruises 'Radiance of the Seas', and Carnival Cruises 'Carnival Spirit'. Cruise options range from short Barrier Reef breaks to international voyages taking in the best of the Asia Pacific region.
The $15 million terminal boasts state-of-the-art features including:
Airport-style check in counters
Indoor and outdoor seating
Water views
A large cafe
170 space car park
The terminal complex was designed and built with every passenger comfort and convenience in mind, and is a sure sign of continued growth for Australia as a desirable cruising destination.
Would love to see the new terminal. Let me know if you have a few good photos!
Photos by: oknidius, Paul D'Ambra
News from Whitsunday Times