Adelaide Cruise Terminal Building
The Port Adelaide Passenger Terminal is for cruise liners, their passengers and crew. Each passenger is required to present their boarding pass and a valid ID at the drop-off security zone. The general public is strictly prohibited from entering the premises.
Security in the area is a priority, and it is expected that every passenger will submit themselves, their luggage and belongings to X-ray machines, metal detectors, and random passenger security and screening checks.
Weapons and the imitation of weapons, firearms, explosives and anti-personnel devices are prohibited and will not be allowed into the ship.
Drop-off and Pick-up Procedures
Designated pick-up and drop-off areas are visibly marked near the front of the Port Adelaide Passenger Terminal. To get to the area, enter through Gate C.
Strict time limits are imposed on vehicles picking up or dropping off passengers to avoid jams or accidents. Each vehicle is allowed 15 minutes to be parked, and no vehicle must be left unattended.
Port Facilities
The Adelaide cruise terminal is complete with facilities such as toilets, an information desk, pay phones, a coffee shop and a few retail stores that sell souvenirs and clothing. The terminal building itself recently received an upgrade. A walkway between the terminal and the Outer Harbor Railway Station was also added.
Passengers with disabilities or limited mobility are encouraged to call the hotline so that they may receive special arrangements and services upon arrival. There may also be special services provided by the cruise, so it is advisable to inform the staff about any situation that may require additional or special attention.
There is no parking area dedicated to passengers or their companions, but a nearby paid parking service, Andrew's Airport Parking, is situated at 20 Chief Street, Brompton. If free parking is preferred, the parklands offer a good choice of off-road parking areas, although security is not guaranteed.
While the general public is not allowed in the port itself, they may still view cruise ships that are arriving and leaving along the car parking bays at Outer Harbour to Semaphore and the recreation area at Lady Ruthven Reserve.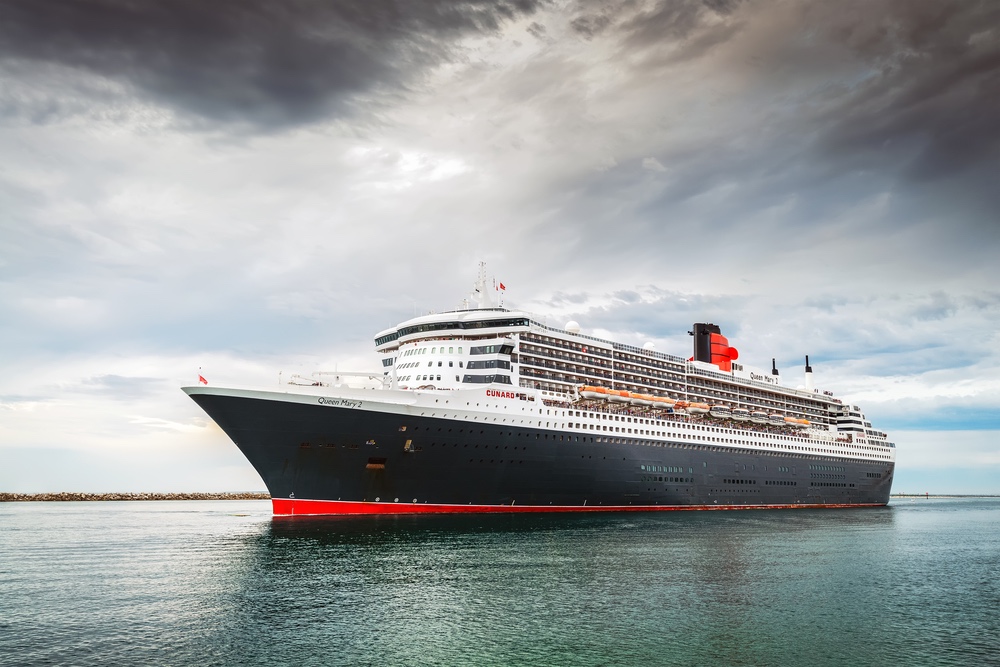 Getting Around
Some cruise lines offer complimentary or paid shuttle services to ferry passengers from the port terminal to the city centre.
Taxis are available outside the Adelaide cruise terminal. These are metered and accept most major credit cards. The usual fare may cost around 30 AUD. Passengers may also use Uber to get around. Uber drivers and passengers must follow the strict pick-up and drop-off procedure at the port.
Public transportation in Australia is a breeze with schedules posted at every passenger point and online. The Adelaide Metro website also provides a journey planner for passengers wanting to get around the city and towns. For frequent travels, it is advised to buy a preloaded MetroCard.
Adelaide is the fifth largest city in Australia and the capital city of South Australia. The city thrives in agriculture and mining, but this is not to say that it isn't as cosmopolitan as Australia's other cities. It is no longer the sleepy city that it was once known to be. In truth, Adelaide has the largest number of restaurants per capita, and it does not have a shortage of sprawling shopping malls and shopping arcades with the most beautiful architecture.
The cruise industry in Adelaide experienced a growth in the recent decade, resulting in a boom for the local economy. Shopping malls expanded and extended their operating hours. Fine dining and casual restaurants cropped up everywhere, farmer's markets thrived and the wine industry became one of the beloved local tourism magnets. The coastal city is a popular cruise destination. In fact, the cruise port hosted 65 ship calls just this last season of 2017-2018, and the 2019-2020 season is scheduled to handle 85 ship calls.
Living in the only city that was not built as a colony for convicts, residents of Adelaide are quite proud that their land was founded through legal sales. Adelaide also hosts some of the world's finest and most diverse festivals such as the Adelaide Fringe, Adelaide Festival and the WOMAdelaide. The festivals are a showcase of arts, culture, diversity, nature and origin.
Adelaide experiences four seasons with weather that is similar to that of the Mediterranean. They have warm and sunny summers with low humidity from December to February. Temperature can rise up to 40 degrees Celsius with sparse rainfall. However, normal temperature ranges from 16.7 degrees to 28.6 degrees Celsius. Autumn covers March to May where the city and towns are transformed to hues of gold, red, orange and yellow. Temperature is lower at 12.7 degrees to 22.7 degrees Celsius.
Snow during winter is rare, but rainfall occurs more often during the months of June to August. The temperature drops down to 16 degrees Celsius and can drop even further to 8 degrees Celsius. It gets even colder in the Adelaide Hills where they occasionally get frost and slight dustings of snow. Spring occurs from September to November where temperature rises up to 11.8 degrees Celsius or up to 22 degrees Celsius. Rainfall once again becomes sparse, but the nights are ruled by crisp and cold air.
Cruise Ship Schedule
Cruise ships dock at Port Adelaide Outer Harbour. It is very accessible, being only 12 miles or 19 kilometres from the city. Cruising season is from October through March, which falls on summer. Pack and dress accordingly and take temperature and sunshine into account.
Here are cruises scheduled to arrive at and depart from Adelaide from October 2019 to March 2025. Schedules are subject to change, but you may click on a live view of the ship location and bridge cam.
Here is another list of cruises set to arrive at and depart from Adelaide for the rest of the year.
There are several types of cruises that arrive at or depart from Adelaide:
World Cruise
Luxury liners offer world voyages that arrive at and depart from the port of Adelaide. A full-length trip can have an itinerary that lasts for more than a hundred days or up to four months. Australia is a mid-itinerary destination for a cruise that departs from Southampton, United Kingdom.
Smaller and shorter world cruises can take up to 40 days or more on a westbound trip to Asia or the US through Hawaii. Eastbound trips head to South Africa or the Mediterranean coast.
World cruises are offered by Cunard, Cruise Maritime, Princess and P&O.
Circle Australia
Cruises that will take tourists on a trip to circumnavigate the continent of Australia are quite rare but worth it. Tourists will have a choice between an Australia to Asia or an Australia to New Zealand cruise.
Mini Cruise
If one is pressed for time and can only afford to get on a short-break cruise, consider 4-day cruises that that arrive at Port Lincoln, Adelaide, or head to Melbourne.
Cruise to Nowhere
Cruises that focus on the experience rather than the journey and destination are also offered in Adelaide. These cruises are usually themed but do not embark on any ports of call. These are popular for events such as parties, company-sponsored events, meetings, concerts, and food and wine tastings. Some popular themes are arts and music, culinary and gastronomy, comedy, dating, and sports and wellness.
Repositioning Cruises
These types of cruises have a different embarkation and disembarkation port. This is more popular for people who are migrating, going home, or adventurers who are looking to stay in one country for a longer period of time. Long-distance repositioning cruises usually come from Asia and end in Australian ports. Some short-distance cruises, which can last for a week, will make stops at coastal cities such as Adelaide, Brisbane, Fremantle, Melbourne or Sydney. Some lucky travellers may even find themselves on a repositioning cruise that visits Kangaroo Island and Esperance.
What to Do in Adelaide
Adelaide is home to more than 10,000 Aboriginal art and cultural exhibitions. The local and international art scene at Adelaide is not one to be missed. At the Art Gallery of South Australia, visitors may view more than 30,000 pieces from Asia, Europe and North America.
Visitors of all ages will also enjoy the Botanic Gardens and the Adelaide Zoo. Likewise, everyone is welcome to participate in any of the festivals happening in the city, but a casual stroll around Adelaide will offer tourists an opportunity to appreciate its wonderful historical institutions and architectural masterpieces.
Shopping
The premier shopping destination at Adelaide is Rundle Mall and the adjoining trendy Rundle Street. Shops open at 9:30 AM and may close as late as 5 PM to 5:30 PM. Meanwhile, Harbour Town is where people go outlet shopping to enjoy discounts and sales. It is located west of the city, near the Adelaide Airport.
A more exclusive shopping destination that offers a stretch of designer and curated boutiques is King William Road, which is located south of the city. For unbeatable fashionistas, Burnside Village houses more than a hundred Australian brands in addition to international fashion brands.
For a picturesque shopping experience, head over to Jetty Road and bring your swimwear with you. Enjoy some seaside shopping and unwind at the beautiful Glenelg beach.
Food and Drink
If you ever crave a snack after all that shopping, head over to Norwood Parade and Magill Road. Only ten minutes from the city via car ride, you can shop 'til you drop at over 250 retail stores, specialty shops, boutiques and antique stores. Then proceed to wine and dine at some of the most popular restaurants, diners and quaint cafes.
The Adelaide Central Market is also a favourite for a relaxed food shopping experience. Get the freshest produce and some of the most coveted selections of cheese, honey, flavoured oils and gin all in one morning walk.
Hole-in-the-wall, side-street, and laneway bars and restaurants dominate the dining culture of Adelaide. In this city, you will always find a good place to eat or have a few drinks. Go ahead and explore—you can even ask some of the locals for the best places in town.
The Barossa Valley is home to the best wines and some of the greatest vineyards. Plan a trip whether via tour or an arranged visit to any of the wineries and vineyards located at the hills. Wine tastings are a must and dining with a good bottle of Shiraz or Pinot Noir is tradition.